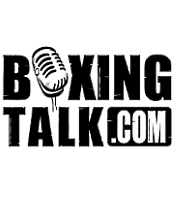 Press release:
With less than 15 days remaining until the October 1st Briggs vs. Maddalone card bout in Tampa, Florida, Shannon Briggs', 33, opponent, Vinny Maddalone pulled out of the fight with no specified reason.
"I feel like I was jerked around. They just used my name to sell tickets. I want to fight Vinny, " exclaimed Briggs. Briggs (43-4-36 KO), having just released his Hollywood Labor Day film, Transporter 2, anticipated a thrilling fight, his 4th in less than six months. 
"This is inexcusable! I have Shannon in great shape. We were back in the gym three days after the Mercer fight. As a fighter and a trainer, I consider their maneuver little more than cowardly, " explained Milton Lacroix Briggs' trainer.
Cedric Kushner, Briggs' promoter, was repeatedly assured by Joe Deguardia, Maddalone's promoter, that their contract would be finalized within the next day. Cedric Kushner Promotions is pushing to match Briggs with another contender as early as November.
"We will not take another fight on the card," explained Scott Hirsch, Briggs' Manager. He continued, "This is unprofessional and has cost us valuable time and money."