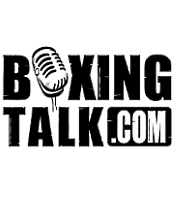 Boxingtalk recently spoke with Cleveland, Ohio's heavyweight contender Ray "The Rainman" Austin. With a professional record of 22-3-3,  Austin appears at #34 in the Boxingtalk ratings, and at #10 and #14 in the WBO and IBF ratings respectively.  We talked about his most recent fight (a draw with Larry Donald), the James Toney steroid scandal, Lamon Brewster's recent win and a possible fight in August on the Rahman-Barrett undercard. 
BT:  Coming off a draw with Larry Donald what do you think is next for you?
RA:  I think my next shot should be a heavyweight title shot. But Don King handles that so I don't know what's next. There was something mentioned about a rematch with Larry Donald but I don't feel that's necessary, I  feel like I beat the guy, everybody that was at the fight saw me beat the guy. What the judges were looking at by giving me a draw, I don't know, but all I can do is fight. I can't fight and judge.
BT: You recently signed with Don King, was that a strategic move to get yourself a heavyweight title shot?
RA: Definitely. We had been trying to get with Don over the last year but, I was in a contract with Cedric Kushner and he kind made it impossible for me, he didn't want to release me so we basically had to wait the contract out.
BT: You fought Donald on the Ruiz-Toney undercard. What did you think about James testing positive for a steroid, do you think that's going to be a black eye for the sport?
RA: Nah, because he putting a whooping on that man that night, they can't take that back. The world seen it, they can take the belt back but they can't take that whooping he put on Ruiz back.
BT: What do you think about John Ruiz once again being the WBA champ?
RA: If what they say is true about Toney testing positive for steroids, then I think he ought to get it back. I think if he took steroids and that's true he cheated. So it should go back to the rightful owner. I just wish I could get  a shot. I don't care who got the belt, I just wish I could get a shot at the WBA title.
BT: Of the four heavyweight title holders who would you most like to fight?
RA: Whoever got a hold of a belt. Vitali, Brewster, Ruiz, Byrd, whoever got a hold of a belt, I think Ray Austin would be a perfect opponent for them.
BT: On Don King's card scheduled for August, are there any possible fights you've been looking at besides a Donald rematch?
RA: I don't really know what's in the mind of Don King or what they want to do. In my mind I feel like I am ready for any of those top guys who got a belt, if that's possible. I would definitely like a shot [in August on the Rahman-Barrett show] if that's possible. I am really not looking at anyone else but the guys that got that belt, those belt holders.
BT: You are currently rated in the top ten by the WBO do you think a Brewster fight could be possible?
RA: Anything is possible, anything is possible.
BT: What did you think about Brewster's victory over Golota?
RA: It was definitely impressive, I was highly impressed.
BT: Do you think that fight helped legitimize Brewster as a heavyweight champion after his unimpressive performance  against Kali Meehan?
RA:  I didn't write him off after the fight with Kali Meehan. I thought he won that fight legitimately, the only round I thought he looked really bad in was the eighth round when Meehan hit him with like thirty punches. Brewster showed championship heart, because even though he got hit with thirty punches clean shots he still was able to throw shots to make  himself look alive so the ref wouldn't stop the fight. I felt that took a lot of heart, hard work and ambition to even be  able to stand up to those punches cause if that was me I don't know how that would have turned out.
BT: You said earlier you where only looking for championship fights but, what would think about a potential fight with Wlad Klitschko, he's not a champ but he still gets those HBO dates.
RA: I had a fight set up with him last year but he somehow they dodged it. They got out the contract when it was time for the fight, they weaseled their way out of it. I tried to get fights with him on three different occasions and somehow they just never came off for some reason. I mean he's a possibility in the future. I don't have  no problem with that.
BT: At thirty-four years old, how much longer do you think your window of opportunity will last to become a heavyweight champ?
RA: I don't think my window is closing due to my athletic ability and athleticism. But as far as people wanting to give me a shot, I don't know what's in the people's minds.  I don't know what's going on in the future. I am willing and ready, you know I feel good. I don't drink, smoke or do drugs.  I never have. I have always been a athlete, I didn't just start boxing to become a athlete it was always in my mind, heart, body and soul from day one. I got a family full of athletes so it's just in my blood.
BT: Well thanks for taking your time to talk to Boxingtalk and good luck with whoever you end up fighting next.
RA: All right, thank you.
Send questions and comments to: boutdatgreen@aol.com