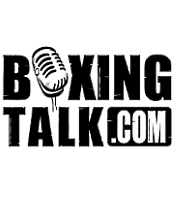 Shannon Briggs KO7 Ray Mercer...
Shannon Briggs finished the Heavyweight Heat pay-per-view card Friday in Hollywood, Florida with a seventh-round knockout of Ray Mercer.  After six uneventful rounds, Mercer, 34-6-1, pinned Briggs, 43-4-1, against the ropes but missed with a right hook and suddenly found himself trapped. Briggs seized the opportunity and landed a barrage of rights to Mercer's face, flooring the 44-year-old. Mercer stayed down for the count and hopefully the 1988 gold medalist will finally retire from both boxing and ultimate fighting,  two sports in which he loses more frequently than he wins these days. Although Briggs, like Mercer, did his best work in the 1990s, there is a key difference. Briggs is eleven years younger than Mercer and at 33, he is about the same age as most major players in the wide-open heavyweight division. Who's to say if he trained hard he couldn't beat guys like John Ruiz, James Toney, Hasim Rahman, Calvin Brock, etc?
source: Sports TickerO'Neill Bell KO11 Sebastian Rothmann...
In Hollywood, Florida on Friday, O'Neil Bell staged a come-from-behind victory to preserve his IBF cruiserweight title against Sebastian Rothmann. Bell (25-1-1, 23 KOs) was knocked down in the fourth and kept himself in the fight with several low blows that cost him points in the middle rounds. In the eleventh round Bell stunned Rothmann (18-4-2) and then landed a straight right to Rothmann's chin that put Rothmann down for the ten count and then some. Bell won the vacant IBF belt in May after it had been stripped from Kelvin Davis Bell is unbeaten in his last 25 fights, although he has had several close calls.
source: Associated PressJameel McCline KO3 Steve Pannell...
On the same pay-per-view card, veteran heavyweight contender Jameel McCline (32-5-3) dominated Steve Pannell (34-9), earning a third-round knockout. McCline, coming off consecutive losses to Chris Byrd and Calvin Brock, badly needed a win and he came through early, sending Pannell to the canvas in the first and second rounds before finishing him off with two more knockdowns in the third. Pannell had lost five of his last six, but is most recent performance was a career-best first-round knockout of reigning Canadian champion Patrice L'Hereux. Against McCline, however, Pannell could not compete. 
source: Associated PressJuan Urango TKO7 Andre Eason...
Juan Urango floored Andre Eason three times to earn a stoppage in the seventh round. Urango, Boxingtalk's #24 junior welterweight, improved to 16-0-1. Eason fell to 16-3.
source: Palm Beach PostLance Whitaker TKO3 Louis Monaco...
Lance Whitaker, Boxingtalk's #28 heavyweight, stopped professional loser Louis Monaco thirty seconds into the third round. Whitaker was coming off a loss to Luan Krasniqi. Monaco falls to a dismal 14-31-4.
source: Palm Beach PostEdison Miranda W6 Hilario Guzman...
Edison Miranda, Boxingtalk's #27 supermiddleweight, improved to 23-0 with a unanimous six-round decision over Hilario Guzman (6-18-3).
source: Palm Beach Post