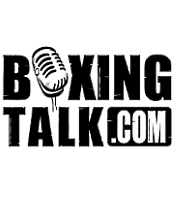 NEW YORK—Two world heavyweight titles and two former world heavyweight champions will be featured in four heavyweight bouts during an HBO Pay-Per-View extravaganza live from Madison Square Garden on Nov. 13 that is being promoted by Don King Productions.
Polish strongman Andrew Golota figures to give reigning World Boxing Association heavyweight champion John "The Quietman" Ruiz one of his toughest challenges ever and Chris Byrd will risk his International Boxing Federation crown opposing mandatory challenger Jameel "Big Time" McCline.
Two former world champions will make appearances in separate bouts when the first and only four-time world heavyweight champion Evander "The Real Deal" Holyfield faces former North American Boxing Organization and World Boxing Council Americas heavyweight champion Larry "The Legend" Donald and former WBC and IBF heavyweight champion Hasim "The Rock" Rahman meets Australian surprise Kali "Checkmate" Meehan.
Promoter Don King has yet again delivered an incredible heavyweight card, with two world championships up for grabs and two other matches with world title implications.
"There is truly a struggle for supremacy in the heavyweight division, and that's why I'm calling this fight Struggle for Supremacy," King said. "Many questions will be answered in the Garden on Nov. 13."
Tickets priced at $800, $500, $300, $150 and $75, are on sale now at the Garden box office and all TicketMaster locations or by calling TicketMaster at 212-307-7171, 201-507-8900, 631-888-9000, or 914-454-3388. TicketMaster purchases are subject to convenience charges.
The leading provider of boxing programming in the world, HBO Pay-Per-View, is looking forward to giving viewers another great fight night.
"With four big heavyweight matchups, Nov. 13th is another one of those King-sized pay-per-view extravaganzas that Don loves to deliver," HBO Senior Vice President of Sports Operations & Pay-Per-View Mark Taffet said.  "It's an important night of heavyweight boxing for pay-per-view fans."
Madison Square Garden, the world's most famous arena, is pleased to be presenting back-to-back, high-profile boxing events with Don King Productions.
"This card is a New York fight fan's dream," said Joel Fisher, senior vice president, sports properties, Madison Square Garden.  "We are excited to showcase some of most popular heavyweights and look forward to seeing the division's hierarchy become clearer as the boxing renaissance continues at Madison Square Garden."
The Boston-bred Ruiz has become boxing's ultimate trench warrior since winning the WBA heavyweight title against Holyfield in Las Vegas in 2001 with a style that is not always pretty, but effective.  Golota also deploys a brawling style, which makes this a compelling match-up.
Golota (38-4-1, 31 KOs) gave his best showing since back-to-back slugfests with Riddick Bowe in 1996 when he fought the IBF heavyweight champion Byrd to a draw in Madison Square Garden on April 17—a fight many thought Golota deserved to win. Ruiz, (39-4-1, 28 KOs) the first and only Latino heavyweight world champion, bested Puerto Rican heavyweight Fres Oquendo, also in the Garden on April 17, scoring a technical knockout in round 11 to retain his title. 
The ring-savvy IBF heavyweight champion Byrd (36-2-1, 20 KOs) beat Holyfield and Oquendo in successive fights prior to his draw with Golota in his last appearance.  He will face leading available contender McCline (31-3-3, 19 KOs).
The legendary Holyfield (38-7-2, 25 KOs) continues his quest for another shot at a world title by squaring off with smooth boxer-puncher Donald (41-3-2, 24 KOs) and Rahman (39-5-1, 32 KOs) attempts to catapult himself back into a title shot when he meets the Aussie sensation Meehan
(29-2, 23 KOs), who almost stopped World Boxing Organization heavyweight champion "Relentless" Lamon Brewster before losing a razor-thin split decision in Las Vegas on Sept. 4. 
Struggle for Supremacy is being presented by Don King Productions in association with Madison Square Garden and will be produced and distributed domestically by HBO Pay-Per-View, available to over 50 million pay-per-view homes, beginning at 9 p.m. ET/6 p.m. PT on Saturday, Nov. 13 with a suggested retail price of $44.95 and broadcast internationally and on closed circuit by KingVision.
HBO Pay-Per-View is the leading supplier of event programming to the pay-per-view industry. For more event information, log on to
www.HBOPPV.com
.