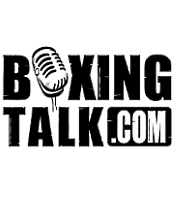 Harrison-Williams Preview
This Saturday night, British boxing gets another shot in the arm following a couple years of anonymity with probably the best heavyweight double header it's had in a decade courtesy of Frank Warren's Sports Network promotions. Over recent years, British boxing has not been all it could have been, with its heavyweight hero Lennox Lewis retiring, Joe Calzaghe failing to gain the big fights or the plaudits his countrymen would like to see and a lack of fighters able or even willing to mix it in the highest world class. Already, however, Britain has been spoiled this year with Ricky Hatton's world title win and Calzaghe-Lacy being set for March, so this show could prove to be the icing on the cake.
Top of the bill sees Audley Harrison finally stepping into something approaching world class by taking on former British and Commonwealth Champion Danny Williams for the latter belt, now vacant. This is, of course, the same Danny Williams who knocked out Mike Tyson in 2004 before being hammered by WBC champ Vitali Klitschko. In that fight, Williams showed lots of resolve, but was woefully in-equipped to deal with the division's best. 
However, does he still have enough left to take on a 19-0-0, 34 year old southpaw prospect who is yet to take on anyone ranked in the top twenty?
Propping up the bill is another heavyweight 12 rounder, featuring current British Champion Matt Skelton defending his crown for the third time against one-time prospect John McDermott, a 250lb-plus behemoth with a 19-2 record who has shown flashes of class and skill, unfortunately offset by a lack of dedication and work rate.
Both fights are magnificently balanced style-wise, with Harrison-Williams featuring the slick southpaw stylist in Harrison against the heavy handed hitter in Williams, and Skelton, a non stop punching machine lacking in skills and finesse, against a quick handed textbook boxer with nice moves but a low work-rate in McDermott. The ExCel Arena, in the Docklands area of London, will be at full capacity, and there will also be millions around the country watching it on free terrestrial TV station ITV-1. Since Lewis' retirement, Britain has been looking for a new heavyweight name to take over from where the master boxer left off when he retired as champion in 2003. At one time, Danny Williams looked as though he may be the puncher to do it, as he destroyed the remains of Mike Tyson in just four rounds for Tyson's quickest defeat. Off the back of the win, Williams got a straight shot at Vitali Klitschko, the WBC champ, but was floored 5 times and crushed in eight rounds. It was one of the most one-sided heavyweight title fights in history, and clearly Williams, now 33-4-0, was not the one Britain was looking for.
Enter Audley Harrison. Smooth boxing, fast talking and charismatic, he wowed millions of British fans when winning Olympic Gold at Sydney in 2000. He was suddenly a millionaire on a fast track to a successful professional career...but things did not go so smoothly. After an initial honeymoon period that saw Audley feasting on low-key opposition in 4 and 6 rounders, the TV viewers began to grow bored. Harrison is not an exciting fighter, instead being a cautious stylist with a long jab and good defensive skills, which combined does not make for compulsive TV viewing. The BBC ended their contract with Audley, and the big man made a brief move to America for a short spell, in which he put on semi-impressive performances to stop Robert Davis and Robert Wiggins. In both fights, Audley was cautious almost to a fault before suddenly kicking into gear and taking them out cleanly. With these wins, Harrison moved to 19-0, with 14 inside schedule victories.
However, several items still remain unknown to us. Firstly...can Harrison take a punch? His defensive skills thus far have seen him evade most shots, but what will happen when a puncher like Danny Williams connects? We briefly saw Harrison rocked early in his career by non-hitter Mark Krence, which doesn't bode well, but for all we know that may be an abnormality.  
Secondly…can Harrison punch at the highest level? His sharp southpaw lefts have looked impressive in taking out the likes of Wiggins, Davis and also then-unbeaten Richel Hersisia and veteran Quinn Navarre, but can he crack a world title contender like Danny Williams and make him fall? Williams has taunted Audley's lack of knockout power, but it is quite possible that the five knockdowns inflicted by Klitschko have weakened Williams' punch resistance. 
And thirdly…is Audley genuinely good enough to mix in world class? He repeatedly tells us he is, and has called out Jameel McCline and the like recently. Therefore, if this is true, Harrison should be able to get past Danny Williams to force his name into the top ten. There is a dearth of talent in the division at the moment, and a single win over even a fringe contender like Williams may be enough to propel Harrison into a title challenge.
The script for the fight has pretty much been set. Harrison will try to use his 86" reach and 6'5" height to keep Williams at distance, peppering him with southpaw jabs and mixing in sharp left crosses before skipping back out of range again. Williams, on the other hand, says he will apply pressure to Harrison like never before. He will use his bulky 260lb+ frame to wade through Harrison's jabs and try to bully the boxer with overhand rights and heavy hooks. Whilst Harrison has been the twelve round distance once before and was also taken into the ninth by then-unbeaten Tomasz Bonin, he has never fought a long fight at a hard pace, so Williams will no doubt try to take him into deep waters and drown him, so to speak.
So which method will work out best? Will it be Audley's boxing at a distance, or will it be Williams' heavy handed pressure? Of course, this is what makes the fight so intriguing to the British public, and hardcore heavyweight fans all over the world.
Harrison has shown some decent power, if not quite in the knockout league of the Hasim Rahman's and Samuel Peters' of the world. And Williams CAN be floored. Aside from the five knockdowns suffered at the hands of Klitschko, he was also put down three times and stopped inside six by Sinan Samil Sam, who is a competent but not great puncher. Mike Tyson wobbled him dramatically in the first round of their 2004 clash, but that's no great shakes…who ISN'T wobbled when Tyson catches them cleanly? However, Williams has proven that when floored or hurt, he will dust himself off and fight back. Against Tyson, he recovered quickly, and following an injury to Tyson's knee, launched a furious assault that put the Iron Man down and out in the 4th.   
In the Klitschko fight, he was dumped onto the canvas in the very first round, but doggedly got up and was pummelled horribly for the next seven rounds. Each time he was hurt or floored, he would gamely amble forwards to take more punishment. If Harrison is to stop Williams, it is going to be with constant punishment rather than a single knockout shot.
On the other hand, if Williams catches Audley right, he might just take him out on the spot. Danny looks truly world class when putting his heavy combinations together. The night he blew out Tyson was evidence, and a little known result also saw Williams bowl over Kali Meehan in a round, who would go on to big fights with Lamon Brewster and Hasim Rahman. 
Williams has also flattened decent Michael Sprott twice, resilient Julius Francis in four rounds, and hulking Bob Mirovic with a truly awesome burst of furious punches. However, one of his finest performances was the incredible night when he overcame a dislocated shoulder to knock out Mark Potter when winning the British belt in 2000. After a slow start, Danny's right arm was suddenly popped out of the socket, and hung limply at his side, a grotesque swelling appearing above the shoulder. He gamely continued for several rounds, but it all looked in vain. With Danny ludicrously fighting with his right arm stuck to his waist in the 6th round, he suddenly launched a left uppercut that almost took Potter's head off. Potter went down, got up, was knocked down again, and finally stopped as Williams collapsed in agony on the canvas. 
The question Danny Williams wants answered is : "Is Audley Harrison prepared to go through that?"
Of course, the answer is… "He might not have to".
For I suspect that Danny Williams may now be damaged goods. He may be younger than Audley Harrison at 32 years of age, but he has had a lot of tough fights, and the Klitschko slaughter may have taken a lot out of him. In a tune up earlier this year, Danny looked tentative and a little rusty when stopping reluctant Zoltan Petranyi, and has been inactive since. A fight with British Champion Matt Skelton was set for a few months ago, only for Williams to suddenly pull out with flu the day before the fight. Has all of this been the correct type of preparation and an ideal year for the former champ? 
Harrison, on the other hand, is at his very prime right now. Despite being 34, he has not had a hard career, amateur or professional, and should therefore be fresher than most his age. He is looking fitter and more in shape than ever at the moment, and he will need to be if he is to concentrate on outboxing Williams for the full 12 rounds. Whereas Klitschko had enormous power to keep putting Danny down, Harrison will probably have to rely on just his skills to keep Danny at distance.
This, however, is what I expect Audley to do. Danny may come out fast, but Harrison's alertness and reach may keep him out of danger, and then Danny will settle into the routine of following his man around, lobbing the odd haymaker over Audley's jab. 
Harrison may have to ride out a rough patch every now and then as he lets a shot or two through, but generally, I expect Audley to stay focussed enough to control the fight with his jab and avoid most of William's oncoming attacks.
The Pick: Harrison nicks most of the rounds with his jab and stinging southpaw lefts, whilst Williams stalks him and lands a few eye-catching rights to keep things interesting. After twelve absorbing rather than exciting rounds, Audley Harrison claims the Commonwealth Heavyweight belt with a unanimous decision.
Meanwhile, on the undercard, 17-0-0, 250lb Skelton looks to advance his claims to be Britain's best heavyweight. He has yet to garner the kind of attention that rivals Williams and Harrison have received, but he has done his fair share of impressive work of late. He won the British crown in 2004 over Michael Sprott, defended it twice against Keith Long and Mark Krence, outlasted huge Bob Mirovic of Australia, and also bowled over Fabio Moli of Argentina all in the last year or so. 
Skelton is already 38 years of age, but is relatively new to boxing. He enjoyed a successful career in Kick and Thaiboxing for many years, fighting in high profile matches all over the world before switching to the more popular code in 2002. What he lacks in finesse and regular experience he makes up for in fitness, strength and resilience. Skelton only fights one way….straight ahead. 
A Skelton fight typically sees him jogging forwards, swarming all over his foes, throwing as many knockout shots as possible. He often smothers his own work, but this has the effect of wearing down his opponents until they tire and leave themselves open to his clubbing, heavy blows. It's never pretty, but it is darned effective, as so far only wily old veteran Julius Francis has gone the distance, in Skelton's twelfth fight.
His third British title defence sees him square up against McDermott, who is 19-2 and just 25 years of age. A one-time prospect, McDermott ran up a 16-0-0 record before a combination of bad luck and complacency stained his resume. In an eight rounder with fellow unbeaten Nicolay Popov, McDermott was a little slow off the mark and was dropped in the second round. However, the knockdown, which was not particularly heavy, saw the huge Englishman injure his ankle, and he was forced to forfeit the fight.  
After a couple of comeback wins, McDermott was again caught being lazy. A ten rounder with Mark Krence saw McDermott demonstrate some nice skills and boxing…just not enough of it! Krence was awarded a controversial decision based on his higher workrate, and McDermott had his second loss. Since then he has blown away journeyman Alvin 'Slick' Miller in a round before receiving this surprise British title shot. Originally, Skelton was due to face Kevin McBride, the enormous Irishman who had inflicted Tyson's final (for now) defeat earlier this year. However, contractual issues saw McBride out and McDermott in, and again we have an interesting clash of styles.
However, this fight is not nearly as tough to pick as the Harrison-Williams one. McDermott, whilst a nice boxer with a decent punch, has not yet shown the fortitude or fitness to convince me he can hold off a rampaging Matt Skelton for twelve rounds. He may start well, jabbing the former kickboxer's head off as he charges in, but sooner or later, Skelton's non-stop brawling will slow McDermott down, and once he begins retreating to the ropes to catch his breath, the fight will turn.
The Pick:
McDermott starts fairly brightly, but by the 5th or 6th round he is breathing heavily and trying to cut corners. Skelton steps up a gear, and batters McDermott until the challenger succumbs, either retiring on his stool or taking the full count on one knee somewhere around the 8th or 9th.
Amir Khan makes his fourth start in a lightweight 4 rounder on the big London bill, taking on journeyman Daniel Thorpe, who has had 65 fights…but has only won 18 of them. It is early days for the 18 year old Olympic silver medallist, however, and tough opposition at this stage of his career is not the norm. Expect Khan to dazzle his London fans en route to a stoppage win before the final bell.
On the undercard, young prospect Kevin Mitchell has his first twelve rounder against Mohammed Medjadji. Mitchell, a streaking super-featherweight with a 16-0 (11) slate, has shown classy boxing, knockout power and lightning speed so far in his short career. Promoter Frank Warren holds high hopes for him, and he will be expected to sparkle against the 13-2 Frenchman.  
Medjajdi's two losses have both been on points, which means Mitchell may be taken a few rounds, but his speed, enthusiasm and youth should see him wear his man down for a mid-to-late rounds stoppage win.
---
Also on the bill:Ross MINTER, England   vs   Brett JAMES, England
10 rounds, welterweight
Steve FOSTER Jr, England  vs  Marion LEONDRALIU, Romania

10 rounds, featherweight
Mehrdud TAKALOO, Iran  vs  Taz JONES, Wales
8 rounds, welterweight
Souleymane M'BAYE, France vs  TBA
8 rounds, jr welterweight
Paul SMITH, England   vs  Hussain OSMAN, Syria
6 rounds, middleweight
Scott GAMMER, Wales  vs  Suren KALEYCHEN, Armenia
6 rounds, heavyweight
Bruce SCOTT, Jamaica  vs  Paul BONSON, England
6 rounds, cruiserweight
Amir KHAN, England  vs  Daniel Thorpe, England
6 rounds, light welterweight
Send questions and comments to: mattwinsper@yahoo.co.uk