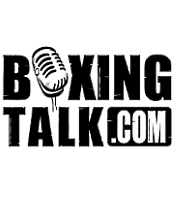 June 24, 2005, heavyweight contender Ray Mercer VS. Darroll Wilson
Press release:
Nikki Beach Atlantic City in association with Dee Lee Promotions, Inc. and Final Forum Boxing presents former WBO Heavyweight Champion "Merciless" Ray Mercer (33-5-1/ 25 KO's) taking on Darroll "Doin' Damage" Wilson (27-7-2/ 21 KO's) in a 10 round Heavyweight war on Friday night June 24, 2005. If Heavyweight Fire Power is the irresistible elixir that inflames boxing passion, then Nikki Beach at Resorts and Mercer vs. Wilson should be like Eros meeting Vulcan! When these two heavy handed heavyweights lace up the gloves someone usually gets carried out and that's what the boxing crowd loves! So Be Warned.. When this Main Event begins, Don't leave your seat!
The Co-Feature is a solid 6 round lightweight battle featuring Julio Cardenas (7-0-0/ 2 KO's) of Bronx, New York taking on Jersey City's Michael Torres (5-0-0/ 2 KO's). These two undefeated sharp hitting lightweights should bring the kind of non-stop action Nikki Beach at Resorts promises to it's non-stop crowd.
Wildwood Crest's Light Heavyweight "Fighting Professor" Chuck Mussachio (2-0-0/ 1 KO),  Blackwood Heavyweight Billy Miller, Pro debut, and Heavyweight Derrick Rossi (5-0-0/ 4 KO's) of Medford, NY round out this card along with  the Female Pro debut of lightweight Chika Nakamura of New York City.
Doors open at: 6:30 p.m. First bout: 7:30 p.m.
Tickets are:  $50/ $100/ $175 and Table of 10 $5,000 (table includes food and beverage)
Tickets at: Nikki Beach, and wantickets.com or DEE LEE Promotions (856)692-1206