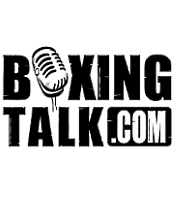 Bout 1- 4 Rounds- Heavyweights
Rodney Ray (Far Rockaway, NY- 2-2, 2 KOs) vs. Jerry Harvey (Hempstead, NY, Pro Debut)
Ray was down in 2nd round, Ray's corner stopped it at end of second roung Harvey the winner of his first pro fight.
Bout 2-
6 Rounds, Cruiserweights
John Douglas (Brookyln, NY, 5-10-3, 3 KOs) vs. Jamal McKay (Brooklyn, NY, 4-7-2, 1 KO)
The judges scored it 58-56, 59-55, 58-57, a unamimous decision in favor of Douglas.
Bout 3-
Featherweights
Mao Mao Zhang (Shanghai, China/Flushing, NY, 1-0) vs. Melissa Hernandez (Bronx, NY, Pro Debut)
The official scores were 38-38 and 40-36 (twice), a majority decision in favor of Hernandez.
Bout 4 (Main Event)-
10 Rounds- Heavyweights
Robert Wiggins (Pawtucket, RI, 20-5-1, 12 KOs vs. Robert Hawkins (Philidelphia, PA, 20-4-0, 7 KOs)
All three judges scored the bout 98-91 all in favor of Hawkins.
Bout 5-
6 Rounds- Heavyweights
Malachy Farrell (Chicago, IL, 11-0-0, 9 KOs) vs. Barry Lineberger (Harlem, NY, 4-8-0, 2 KOs)
All three judges scored the bout 40-35 in favor of Farrell.