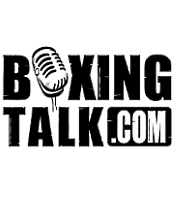 Newly minted WBA Welterweight Champion Ricky Hatton is enjoying the fruits of his labor after banging out a unanimous decision over tough southpaw Luis Collazo last weekend in Boston. "I'm over the moon," exclaimed the undefeated Englishman. "When I first started boxing, I just wanted to become a world champion and now I've won four titles and am a world champion at two different weights. It really doesn't get better, especially with topping the bill for the first time in the United States." 
Hatton's maiden voyage last Saturday into the welterweight ranks didn't come easy as the determined challenger was forced to dig deep by the proud Brooklyn based reigning champion. "Collazo was a lot tougher than people were giving him credit for beforehand," said Hatton. " I felt stronger than him but there was a significant difference between junior welter and welter. I think he's going to come back a better fighter, in fact he might even be an avoided fighter now because he's a lot better than people give him credit for, definitely."  
It's still up in the air as to whether Hatton will remain at welter or drop back down to compete on more familiar territory. "I'm a natural light welterweight and nothing has changed," he said. "I have to thank my strength coach Kerry Kayes because seven weeks before this fight, I was due to meet Juan Lazcano at light welterweight. And then I was fighting Collazo at welterweight, so I had seven weeks to build into a welterweight. If I stay at welterweight, I'll only get better because I'd develop more into the weight. But, I showed that I can cut it, that's the main thing; if a big fight is offered at junior welterweight, I'll come back down but I showed that I can do it at welter as well." 
While Hatton's chief target for the future, Floyd Mayweather, continues to pursue Oscar De La Hoya, the Englishman and his co-promoters, Fight Academy and Banner Promotions, have a wealth of options to explore when "The Hitman" returns to action in the fall. "I'm not saying I won't fight Collazo again but, to be honest, I fought Collazo and I beat him," said Hatton. "I'd much rather fight the winner of Gatti-Baldomir or Mayweather or go back down to light welter and fight Cotto or Corrales and Castillo. If the opinion is that there are better fighters at welterweight, then I'll stay there and if the better fighters are at junior welterweight, then I'll move back down." 
After campaigning long and hard for the opportunity to headline a major fight card in America, Hatton felt right at home in Boston, which coincidentally was suffering through a rather Manchester-like cold and rainy weekend. "I want to thank the people of Boston," he said. "They made me and my team feel fantastic, the whole week. Much credit to all the people that came over from England to support me. It was just like being at Manchester, really. Even though I came across the water to fight, it was just like being in my hometown; the support was brilliant"