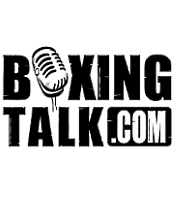 It is a tried and tested tradition that an up-and-coming British fighter must first take part in a big domestic showdown before heading off for World Title bids. Over the years, most of Britain's best had to first endure a major local derby between two of the nation's best, and only then could they attempt a campaign towards a World Championship belt. Nigel Benn had to fight Chris Eubank, losing valiantly but earning his stripes. Naseem Hamed looked brilliant in pasting veteran Steve Robinson. Lennox Lewis won his British and European Title match with 35-0 Gary Mason. John Conteh outscored former world class contender Chris Finnegan and Frank Bruno bludgeoned bitter rival Joe Bugner, all before their respective world title reigns.
Yet one of the most obvious and eagerly anticipated match ups of British history is still unfulfilled...and it's no closer to happening now than it was when the two jr welters were fighting in 6 and 8 rounders. Ricky Hatton and Junior Witter both turned pro in 1997, both were fighting 12 rounders by 2000 and, fast forwarding to 2005, are both genuinely world class fighters. Hatton, in fact, is the number one guy of the division, having outmauled Kostya Tszyu in 11 rounds to claim the Australian/Russian great's IBF belt just a few months ago. Witter also scored the best win of his career this year, when flooring and outpointing the rugged Lovemore N'dou to cement his world class credentials.
All these parallels, and yet us Brits are still waiting for the two to square off in the ring.
We started getting excited about this potential match up years ago, way back when Ricky was demolishing ex-British title contenders and South American journeymen whilst Junior Witter was boxing rings around some of the same guys. Then, as a late substitute, Witter got a last minute title fight with IBF Champ Zab Judah. His performance was less than stellar, losing the decision and some of his luster.
Hatton, meanwhile, had won the British title and was starting to beat up on a higher level of opposition in twelve rounders for various minor belts. He was now being talked about as a real possibility for future title honours, and was also beginning to reel in an incredible amount of punters to watch him fight.
Witter had to regroup from the Judah loss...not because anyone doubted how good he was, but because he'd fought so defensively in such a dull fight, that he had to make himself marketable again. So he went away, regrouped, and returned with an incredible 15 straight knockouts. Now we weren't talking about Witter the slick, defensive whizz. We were talking about Witter the devestating, switch-hitting knock-out artist, with just the type of sharp, slashing punches to cut Ricky Hatton to ribbons. Suddenly we got excited about the fight again.
Witter called his man out at every opportunity, showing up at Ricky's post-fight interviews to challenge him, belittling Hatton's slugger style of fighting and threatening to do a number on Ricky should they ever meet in the ring. A smiling Hatton would merely shake his head at his rival, who he'd nicknamed 'Lord of the Dance' since the Judah fight, and promised to fight him when he'd got himself some fans.
Time went by, the fighters grew in stature. Some of Witter's 15 knockout wins had been for British, Commonwealth or European titles, and he was ranked by all of the main sanctioning bodies. Hatton had beaten world class names like Ben Tackie, Vince Phillips and Mike Stewart. Both claimed to want the fight – Hatton had even had his promoter Frank Warren write the match into his contract...but nothing ever came of it.
In 2005, Hatton and Witter both scored their biggest victories to jump into the highest echelon of the jr welterweight division...we're STILL waiting for them to fight.
It's even more of a natural match-up now than it was before. Stylewise, it pitches the aggressive, swarming, body-battering, relentless attack from Hatton with the stylish, switch-hitting, razor sharp, pot-shotting from Witter. Can Hatton catch Witter? Can Witter deal with Hatton's pressure? Can Hatton's skin stand up to the slashing punches Witter throws? Can Witter stand up to Hatton's body shots? It's not just the fighting styles, either, but the personalities that clash. Ricky is the honest, average joe with an endearing character and likeable persona, whilst Witter is the flash, brash, bad-guy type who Ricky's enormous fan base would LOVE to see lose.
All together it makes one of the most highly anticipated local showdowns British fans have had in years...but can it happen?
Well, the promotional differences are one sticking point, as Hatton is with Frank Warren and Sports Network, and Witter is with Mick Hennessey of Hennessey Promotions. I'm sure, however, with both fighters as advanced as they are ever going to be, I doubt it's worth protecting them from each other any longer. A fight as big and as desirable as this should happen. The money is there (as it always is with a Ricky Hatton fight), Witter is his highest rated challenger (he is IBF #3 with the top two spots vacant), and both parties claim to want the fight.
If both win their next fight or two, I would guess that this long-awaited match up FINALLY happens in Manchester (perhaps at Man City Football Club's huge stadium), maybe in British boxing's Summer event of the decade.
Here's hoping...