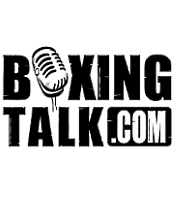 Fresh off battering the great Kostya Tszyu in Manchester, England, Ricky "The Hitman" Hatton is in America to sit ringside as two of his biggest rivals, WBC Light Welterweight titlist Arturo Gatti and unbeaten top contender/former two weight world champion Floyd Mayweather, square off on Saturday night at Boardwalk Hall in Atlantic City. The "Whirlwind of Bad Intent" will also be the studio guest analyst on the popular ESPN 2 Friday Night Fights program and will participate in both HBO and Sky TV's broadcast of the greatly anticipated, epic pay per view Gatti - Mayweather fight.   Few outside of Hatton's camp and his huge following of loyal fans in Britain felt that "The Hitman" was on anything but a suicide mission when he climbed through the ropes against the greatly feared light welterweight divisional kingpin and IBF Champion Kostya Tszyu three weeks ago. Powered by an iron will, granite jaw, inexhaustible stamina and vastly underrated skills, Hatton traded with Tszyu on even terms before eventually breaking down the great champion and delivering a frightful beating that prevented the Australian based native Russian from answering the bell in the final round.  
In one spectacular performance Hatton punched his way into the boxing world's exclusive pound for pound top class and gained the recognition that was denied to the Mancunian for so long. "Everyone always said that I was overhyped, looked after, that I didn't want to fight the best and that I was avoiding the big challenges," remarked the twenty six year old. "But I put all those things to sleep now. To think of how few people fancied me to win the fight with Kostya, to actually beat him and beat those doubts, that was as important as winning the IBF belt, I suppose in many ways. I feel that I had been putting in good performances and been beating good men but everybody had always put a question mark beside my name, which was disappointing, so it's nice to finally get past that."   Despite near constant allegations in the past that he was afraid to fight outside of his native England, Hatton is thrilled to be in America and would like nothing better than to fight there, particularly Las Vegas or New York's fabled Madison Square Garden. Before the location of his next bout can even be discussed, an opponent has to be sorted out by Hatton and his promoter, London based Frank Warren and his firm Sports Network. 
One such potential adversary who has possibly fallen by the wayside is WBO and WBC Lightweight Champion Diego Corrales. Negotiations for a bout between the two to be held in the fall have been reportedly shelved for at least the time being. While nothing is definite right now, a contest with Corrales is something "The Hitman" would have relished. "I don't really know too much of what's happening at the minute about the Corrales fight, but if it has fallen through, it's a disappointment because it would have been a great matchup," said Hatton. "There's not a shortage of good fights out there for me, so it's not like panic stations or anything like that, but I would have loved to have fought Diego Corrales, so it's very disappointing if it has indeed fallen through."   While the circumstances of Hatton's next outing is still to be decided, the newly minted IBF Champion will have a very close look on Saturday at two men that he could very well face in the future. "I'm over in America mainly to watch the Gatti - Mayweather fight and hopefully, either immediately, down the line or in the very near future, get a fight with the winner." he said.
"That's why I'm here really and but I'm also interested in being in America to hear feedback on what people thought of my performance against Kostya Tszyu. This is the first time I've been in America for awhile and I know there's a lot of interest after my winning the IBF belt, so it's the first chance I've had to walk around and speak to people over here."   "I'm looking forward to seeing the fight and I'd like Gatti to win but I think that Mayweather might have just a little bit too much for him, a little too much up his sleeve. But, Mayweather isn't the biggest of light welterweights and obviously Arturo can punch a fair bit. It's a good fight and not a foregone conclusion but I'd slightly lean towards Mayweather."  
The future is very bright for Ricky Hatton, the Ring Magazine number one light welterweight and proud owner of one of the busiest fighter sites,
www.rickyhitmanhatton.com
, on the web. With great lightweight fighters such as Diego Corrales and Jose Luis Castillo rumored to be joining the very deep light welterweight class, there should be ample opportunity for the top British fighter since Lennox Lewis to participate in the great contests he's been clamoring for. "I just feel that even though I've achieved my main goal of becoming the number one in the division, this is just the start of a new career for me," exclaimed Hatton. "I've only just gotten to my prime, just reached my peak, and I feel that a new phase is about to start because there's a lot of good champions and big fights out there, and I'm far from the end of my career."  
www.rickyhitmanhatton.com
Send questions and comments to: thomaspointrd@aol.com