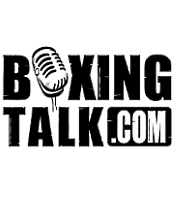 No surprise, Corrales-Castillo I fight of the year; Haymon, Birmingham also honored
Press Release: 
Although he has never fought a major bout in the United States, greatness transcends even the breadth of the Atlantic Ocean. British junior welterweight Ricky Hatton wowed the world in 2005 and has won the Edward Neil Award, given to the Boxing Writers Association of America's Fighter of the Year.
The Hit Man won each of his 2005 fights in remarkable fashion. He scored an upset in June, when he made esteemed world junior welterweight champ Kostya Tszyu quit on his stool after 11 rounds and then unified the title by overcoming two deep cuts to record a ninth-round knockout of Carlos Maussa in November. Hatton is the first British fighter since Lennox Lewis in 1999 to be named Fighter of the Year.
Hatton and the other honorees will be feted at the 81st annual BWAA Awards Dinner to be held May 5 at The Mandalay Bay Resort & Casino in Las Vegas.
The instant classic bout between Diego Corrales and Jose Luis Castillo easily won the Harry Markson Award for Fight of the Year. The epic brawl was held May 7, one night after last year's BWAA awards dinner. After nine brutal rounds, Corrales was knocked down twice in the 10th, only to rally and stop Castillo with a torrent of punches in the same round.
Other BWAA awards go to Dan Birmingham (Futch-Condon Award for Trainer of the Year), Al Haymon (Al Buck Award for Manager of the Year), Jay Larkin and Rich Marotta (Sam Taub Award for Excellence in Broadcast Journalism), Harold Lederman and Alex Ramos (Marvin Kohn Good Guy Award), Teddy Blackburn (James J. Walker Award for Long and Meritorious Service), Kassim Ouma (Pat Putnam Award for Perseverance) and Howie Albert, Angelo Dundee, Dr. Margaret Goodman and Dr. Flip Homansky (James S. Farley Award for Honesty and Integrity).
Birmingham is the first back-to-back Futch-Condon winner since award namesake Eddie Futch won in 1991 and 1992. Birmingham mainly was cited for his work with Winky Wright (victories over Felix Trinidad and Sam Soliman) and Jeff Lacy (victories over Rubin Williams, Robin Reid and Scott Pemberton).
Haymon's impressive list of clients in 2005 included world middleweight champion Jermain Taylor, pound-for-pound king Floyd Mayweather Jr., WBO heavyweight titlist Lamon Brewster, world light heavyweight champion Antonio Tarver and Vernon Forrest.
Larkin, a former Showtime executive, began as a junior publicist at the network and over 22 years molded the network's boxing programming. Marotta, known by many through his work on Fox Sports, also has won four Emmy Awards with KCAL in Los Angeles and hosts the popular "Rich Marotta's Neutral Corner" radio show.
Lederman, best known for his colorful scoring analysis on HBO broadcasts, has judged several world title fights, starting in 1971. Ramos is a former USBA middleweight titlist who founded the Retired Boxers Foundation in 1998 to help fighters transition from the ring.
Blackburn is a repeat BWAA winner. The boxing photographer won the Kohn Award in 2001 for his substantial work in assisting debilitated former middleweight champ Gerald McClellan.
Ouma was voted the winner of the inaugural Putnam Award for Perseverance. The honor is named after the late boxing writer who spent 17 months as a Korean War POW. Ouma, a former junior middleweight champ, who was abducted to fight in a Ugandan rebel army when he was 6 and fled the country in 1998, using a visa obtained via amateur boxing. He was homeless in the U.S. until he found a boxing gym and in Florida suffered a serious gunshot wound to his lower abdomen in 2002.
The Farley Award is a rarely bestowed honor and hasn't been presented since 1996. But this year it will be given to four worthy people. Albert has been involved in boxing for decades as everything from a publicist to a cutman to a manager. Dundee has trained such legends as Muhammad Ali, Sugar Ray Leonard and Carmen Basilio. Goodman and Homansky are renowned ringside physicians and staunch advocates for high medical standards in boxing. Goodman is chairman of the Nevada State Athletic Commission's medical advisory board, while Homansky is a former commissioner in the Silver State.