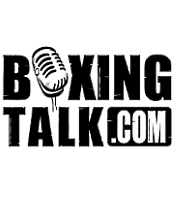 As I sat on my couch awaiting the decision to Saturday's bout between Ricky Hatton and Luis Collazo I kept hoping that somehow, someway, the judges would see Ricky Hatton winning a narrow decision 114-113.  I've seen terrible decisions rob fighters who should have won and award fighters who clearly lost bogus belts to claim as their own. This sport is notorious for such things, but this 'title' bout had much more weighing on it than the sake of a W in the win column.
This was Ricky Hatton's first major fight in the United States and a debut of sorts for the millions of people who probably have never been given the chance to see much of him. That being said, it was obvious to me that if Hatton lost a close fight in America - one he would surely win in Manchester -  all of England would have a reason to defend Hatton bringing big fights to his home turf, and keeping such a talent away from most of the American public's eyes. So when the decision was announced it felt as though a huge bolder was lifted off my shoulders.
I wasn't prepared, however, for the outcry of robbery on Collazo's part. It seems that most boxing fans can't accept the fact that a fight can be close and go either way.  Lost in the bed of tears is the fact that Ricky Hatton was in a close, competitive fight that he was able to will himself to win. And also that Luis Collazo showed the world that despite his controversial win over Jose Antonio Rivera, the kid is a real player that will give anyone - especially those moving up in weight - a tough fight.
" [Hatton] didn't do enough to take the title," said Collazo minutes into his post fight interview with Larry Merchant.
This argument seems to be the voice of reason out there for most of those backing Collazo as the winner.  It's time that we realize that this rule may have served purpose decades ago, but it didn't help guys like Marvin Hagler against Ray Leonard or Jose Luis Castillo against Floyd Mayweather the first time. (For the record I had Hagler beating Leonard and Mayweather edging Castillo by one) To blame the losses on "championship status" just doesn't work anymore. Throw that in along with popularity, because if it can't help Oscar De la Hoya over Felix Trinidad then newsflash: it's not going to help anyone in boxing.
The fight itself was a win for both guys, even though the record books will only score it as a win for Hatton. Fights that both guys can come out of with their heads high don't happen often in boxing, and when they do we as fans spend too much time questioning verdicts instead of capitalizing on the moment.   What's wrong with going into the ring and giving it your all in hopes of coming out on top? Didn't both Collazo and Hatton leave every ounce of anything they had in their bodies in the ring last night? Wasn't the fight competitive in a way many never would have thought possible?
The answer is yes. And these are the intangibles in boxing that people are missing because they consume too much of their time crying over spilt milk. If you want to cry about a bad decision watch Holyfield-Lewis I or Shultz-Foreman.  But please, lets give both Hatton and Collazo the respect and credit they deserve. After all, they earned it.
FLOYD PATTERSON: After hearing about the loss of Floyd Patterson this week I contacted my seventy-five year old grandfather to see what he had to say.  While I've studied Patterson and seen a lot of his fights on tape or DVD, I'm still to young to appreciate what the man gave the sport of boxing.
"[Patterson] proved that while a lot of fighters come from broken homes and poverty, that doesn't give you the excuse to act like a punk," said Gramps.
What about Patterson's all-time great status?
" Patterson did some great things for the sport but because he showed flaws inside the ring, more so than Robinson and Ali, he will always be forgotten."
One things for sure, Floyd Patterson was a remarkable man. Too bad it will take his death to bring out all the great things he did for the sport and for people around it.
Send questions and comments to: tyson180@aol.com