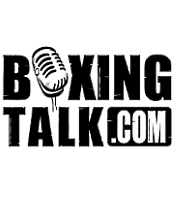 Photographs by Paul Speak
Press release:
Kostya Tszyu has landed in Britain and yesterday attended a Sports Network press conference at Manchester's premier hotel, The Midland. Team Hatton photographer Paul Speak was in attendance as the great IBF champion held forth along with his promoter Vlad Wharton, manager Matthew Watt and Sports Network's superb press officer Richard Maynard. Tszyu and entourage spoke with the British press for approximately forty minutes before moving on. The pound for pound great handled all questions with great confidence and ease, stating among other things that he had studied all of Ricky Hatton's fights for the last five years in great detail and was well acquainted with the style of "The Hitman" and it's inherent strengths and weaknesses.
"Team Hatton proudly welcomes Kostya Tszyu to Britain and hopes his stay up until fight time is to his satisfaction. We're confident that Frank Warren and his organization Sports Network provide excellent support to visiting fighters and their entourages as befitting the premier promoter in the sport of boxing today."
"We respect Mr. Tszyu more than any other fighter in the game today as we feel that his body of work throughout his illustrious career demands nothing less. His return from a near two year layoff to utterly destroy the man regarded at the time as the most difficult boxer in the division, Sharmba Mitchell, was nothing short of spectacular and served notice that the IBF Champion was at the height of his powers. The fact that he is traveling far way from home to defend his title speaks volumes for his confidence and his standing as the true unified champion of the light welterweight division."
"We believe that Ricky Hatton is the best light welterweight in the world today but are aware that to prove such a lofty claim, the Manchester Whirlwind has to pull off what many feel is beyond his reach and defeat Kostya Tszyu."
"We are glad that Mr. Tszyu has thoroughly studied Ricky's career and expected nothing less from the man we feel has proven himself to be not only the best, but also the smartest fighter in the game today."
Ricky and his training team of Billy Graham, Bobby Rimmer and Kerry Kayes have also analyzed the IBF Champion's style and have done so for many years. While they freely admit that Ricky Hatton has never shared the ring with anyone close to the Australian's pure lethality, they also feel that Kostya Tszyu will discover that he's never shared the ring with anyone quite like Ricky Hatton.
www.rickyhitmanhatton.com