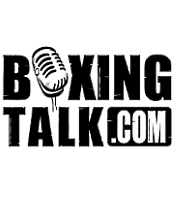 Carl Thompson, one of Britain's most exciting fighters of recent years, made his comeback on the Hatton-Maussa undercard with a cruiserweight ten rounder against Frenchman Frederic Serrat.
Thompson, inactive since falling ill following a 5th round win over unbeaten David Haye in 2004, is now 41 years of age, but still a magnificent physical specimen with a heck of a punch. However, the inactivity and wear and tear he has endured over the years may be catching up with him, as he struggled to subdue his roly-poly opponent, unconvincingly outscoring him 98-93 on the official scorecard of referee Phil Edwards.
I had the fight 96-95 for Serrat (5 rounds to 4 with one even), and many dotted around the ring agreed, but it may have been a case of what you looked at. Serrat threw and connected with a high volume of punches, but many were lacking in quality and power, whilst Thompson threw a whole lot less, but landed with sufficient power to turn many of the rounds in his favour.  
The Manchester local spent much of the fight going backwards and fighting off the ropes. His meaty counters, which included scything uppercuts and right hooks, frequently sent sweat spraying from Serrat's head, but the Frenchman, 23-4-0 going in, was never in any real trouble. He just continued ambling forwards, moving his hands non stop and touching Carl all over for 3 minutes a round. His work dropped off a little at the end, and Thompson staged a big rally in the 7th and closed the show strongly in the last, but for me it was too little, too late.
However, in British non-title fights, it is the referee whose sole opinion counts, and he held Thompson's hand aloft at the end of an entertaining, bruising encounter. Where Thompson can go after this is anyone's guess. Is he now starting to fade downhill, or was this just down to ring inactivity? A rematch with streaking David Haye, who is 4-0 with 4 kayos following the loss, would tell us a lot.
Also propping up the rest of the bill was Ricky's younger brother Matthew, who is developing something of a big fan base off the back of his brother's success. The younger Hatton fights at a more measured pace, and has only half of his brother's power, but is still notching up some nice wins at welterweight. He improved to 26-2-1 (10) on the card with a ten round points verdict over Russian journeyman Sergei Starkov, here having his 47th fight. Apart from the third round when Starkov tried to outwork 'Magic' Matthew, Hatton pretty much bossed the fight, utilizing a sharp jab and crisp straight rights as the Russian trundled forwards in a straight line.
Starkov was tough and did his best, but is a journeyman for a reason…anyone with talent will beat him. Hatton, who could be in line for a British title shot some day, stayed busy and pleased the fans with an enjoyable performance.
Middleweight prospect Matthew Macklin showed his power and talent by flattening Russian Alexey Chirkov (17-1-0 coming in) with a body shot in the first round in a contest expected to go the distance. Macklin, who is from Birmingham, England by way of Ireland and has based himself before this in the US, may just turn out to be a title-quality fighter based on this. He'd lost a ten rounder back in 2003 and looked unable to get out of gear, but has gone away and reinvented himself. The body shot that put Chirkov away was perfect. As the Russian was in mid combination, Macklin slotted home a left hook into the pit of his stomach, sending him staggering back with a sick look on his face before taking a knee for the full count. Macklin, just 23 years of age and now 16-1-0 (12), may be going places. Keep an eye out for him.
Other undercard results (records coming into the fight):
Geard Ajetovic  W8  Magid Ben Driss
Yugoslavia, 10-0-0 (5)   France, 5-12-2 (3)
Billy Dib   W4  Imad Khamis
Australia, 9-0-0 (6)    Egypt, 0-4-0 (0)
Lee Swaby   TKO3  Vitali Shkraba
England, 21-14-2 (10)    Belarus, 13-10-0 (9)
Stuart Brookes  W6  Howard Clarke
England, 3-0-0 (1)    England, 27-68-2 (7)
Nicky Smedley  W4  Rakeem Mingaleev
England, 2-0-0 (0)    Ukraine, 27-44-1 (8)