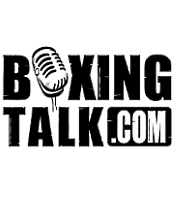 When Ricky Hatton steps into the ring this Saturday night, it will seem like an eternity since his monumental victory over Kostya Tszyu in June this year. That win, which brought him the IBF Jr. welterweight crown, was hailed as one of the finest ring performances ever from a British fighter. 
Since then, it hasn't been quite so smooth for Hatton. A split with former promoter Frank Warren and his Sports Network group turned sour, and this weekend's match against rival WBA titlist Carlos Maussa was in doubt for a long spell. Warren threatened legal proceedings against Hatton, claiming 'the Hitman' was still contracted to fight under his banner. A court injunction, if obtained, would have curtailed the Maussa fight, but Warren thankfully allowed the match to go on. He still maintains that Hatton is under contract with him, and that he will continue the proceedings once the fight is over. For now, though, Hatton fights for Fight Academy promotions, headed by Robert Waterman and Dennis Hobson, who set up Saturday's fight with Maussa at the Hallam Arena in the Yorkshire city of Sheffield, England.
Has all of this affected Hatton? Many fighters are able to switch off from personal problems outside of the ring, whereas some carry their troubles into the ring with them. Hatton, in a recent interview, assured me he was fine and that the problems hadn't troubled him. "They had [been a problem]," he said "when Frank wanted an injunction against the fight, even though deep down I knew the fight would take place. It was more upsetting than anything else, with all the name calling going on against me and my Dad. There was no need for it, really. It was a business decision to move on, but it looks like Frank's took it personal. Anyway, that's behind me and it hasn't stopped me getting ready for this fight." 
Apparently, there are conflicting rumours as to just how fit Ricky, 39-0-0 (29) is for this fight. Whilst he has declared himself that his training camp couldn't have been better, there are whispers that Ricky has found it hard to get into optimum shape this around, and that is worrying because Colombian opponent Carlos Maussa is not just a tune up kind of fighter...he is a rival world titlist and is also coming off the best win of his career.
In June this year, on the Gatti-Mayweather undercard, Maussa, 20-2-0 (18) entered the ring as a sacrificial lamb to WBA champion Vivian Harris, trained by Emmanuel Steward and tipped for big things. However, Maussa unflinchingly took the Guyanese's punches in the early rounds, and surprisingly knocked him out with a left hook in the 7th round. He looked wild, ungainly and uncoordinated...but effective. Harris, known as a lethal puncher, detonated his full arsenal on Maussa's chin in the opening couple of rounds, but aside from an early stumble, the Colombian held fast, and by the 4th round, Harris was seriously blowing. In the 6th, Maussa was bossing him around, and when the final left hook landed in the 7th, Harris wobbled backwards and collapsed. Maussa charged after his fallen foe and swung at his head (which should have earned him a reprimand even though it failed to connect), but it was over anyway. Harris didn't beat the count, and a new and unlikely champion had been crowned.
Some of Maussa's weaknesses are actually his strengths. He fights with an awkward, bobbing rhythm that is hard to praise, but with Maussa it works to his advantage. As Ricky has said, "It's hard to tell what he's going to do. I don't think HE knows what he's doing next."
This is the problem Harris had. Maussa's weird, looping punches came from strange angles in much the same way as two-weight champion Ricardo Mayorga's do. Maussa also possesses a solid set of whiskers and excellent fitness levels. However, whilst he may be a world titlist, Maussa is not a quality champion. Just four fights previous to his championship win, he was stopped on cuts by unbeaten Miguel Cotto, who outboxed the slugger from the start until the fight was halted in the 8th. Two fights afterwards, Maussa was again outboxed, this time over twelve rounds to competent but hardly world class Arturo Morua.
So whilst 34 year old Maussa is tough, awkward and a reigning belt-holder, he is hardly a pound-for-pound entrant. Hatton, on the other hand, is. Marked for big things right from his debut, and then a sparkling New York performance in just his second fight, he blazed through a series of tough journeymen, fringe contenders and faded former world class foes. Big fights with Sharmba Mitchell, Kelson Pinto and Miguel Cotto fell through, but the unbeaten Manchester star stayed on course, attracting huge crowds of 15,000+ to the MEN Arena in his hometown thanks to clever promotion and marketing by Frank Warren. Warren, however, was lambasted by the media for failing to give Ricky his career defining fight, and he finally produced the goods when enticing Kostya Tszyu to Manchester to defend his IBF belt. Ironically, it was after finally getting Ricky his biggest fight that Hatton decided to flee the nest and join Fight Academy, who had done a wonderful job in guiding Clinton Woods to the IBF Light-heavyweight belt.
They immediately made the Carlos Maussa unification fight, and Ricky is hoping that a final match with WBC champ Floyd Mayweather Jr can be made for sometime next year. Firstly, though, Hatton has to get through Maussa in what is sure to be a physical and demanding fight. It is entirely likely, given that both men have aggressive, come forward styles and solid chins, that this fight goes a few rounds. How long depends on whether Maussa can take Hatton's punishing body punches, which have accounted for many of his victims. Hatton really is one of the premier body punchers in the world at the moment, and Maussa's long, elongated body will have to be in tip-top shape to absorb the shots for twelve rounds.
Maussa will probably start fast, smothering Ricky and swiping away to give the Mancunian some opening round blues, but Ricky will soon find his range. By the 4th or 5th round, Hatton will be starting to land the jab and dig in the body blows, and then it's a question of how long Maussa takes it for. Hatton is always in great shape, and even if this camp has not gone as well as usual with all of the out of the ring politics, it is still unlikely he will capitulate like Harris did. If Hatton needs to take a breather and box a little, he is experienced and clever enough to do so before going back to war when he gets a second wind.
It figures to be a rough old battle, with Hatton perhaps showing his class to steal the rounds and gradually wear Maussa down. The Colombian could last the distance, but I feel he will be tiring in the late rounds, and a body shot will finish him off.
The Pick:
Hatton floors and stops a weary Maussa with body shots in the 10th round of a bruising, entertaining scrap.