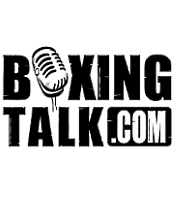 PRESS RELEASE:
In a crowded division, it will take a special fighter to emerge from the pack as THE heir apparent to the sport's greatest prize – the Heavyweight Championship of the World.  As part of the 'Best Damn Night of Olympians Period' event on Thursday, August 18, in a bout to be televised live on FSN's "Best Damn Sports Show Period" from the HP Pavilion in San Jose, California, the 2000 Olympic Gold Medalist Audley Harrison is determined to make a major statement when he aims to become the first man to knock out the always tough contender Robert Wiggins.  
"There is no more grooming to become Heavyweight Champion, my time is now and I'm ready to take over the heavyweight division," said London's Harrison (18-0, 13 KOs).  "The media may talk about Calvin Brock and Samuel Peter right now, but on August 18 I will be at the forefront.  My offer remains open for Brock or Peter if they believe I'm just all talk, especially Brock, since he has no opponent for his next fight.  Forget the money, the location, the network, to me its about pride and confidence.  I'm ready," said Harrison from his Las Vegas training camp.   
Harrison, who at 33 is approaching his physical prime, is coming off a seventh round stoppage of veteran Robert Davis in June. Davis had been in with some of the top heavyweights in the world over the last few years, including former world champion Michael Moorer and top heavyweight contender Monte Barrett, losing to both by decision.    
But in Wiggins (20-4-1, 12 KOs), Harrison will be facing a determined veteran with a well-tested chin who is fresh from his career best victory, a fifth round stoppage of knockout artist and once highly touted heavyweight Courage Tshabalala in July.  Wiggins, whose only stoppage loss was via cut to then-unbeaten Derek Bryant, is predicting to pull off the upset, something he almost did on two occasions against current title challengers Monte Barrett (Wiggins lost a split decision where one judge had Wiggins winning the bout by four points) and DaVarryl Williamson (a decision where Robert lost by a point on one judge's scorecard and broke Williamson's jaw).  
With an impressive victory, Harrison would shoot past the division's other top prospects, Samuel Peter and Calvin Brock.  
"I respect both Peter and Brock as fighters, but Audley was the gold medal winner in 2000.  Quite frankly, I just don't see what all the fuss is about, especially if you look at each of their individual records," stated promoter Dan Goossen.   
Peter recently earned a title elimination fight against Wladimir Klitschko. So how did Peter arrive here? By ripping through the 'legendary' Jeremy Williams, Gilbert Martinez and Taurus Sykes.  A look at his last fight, Taurus Sykes, who entered the bout with only one loss and a paltry 26% knockout ratio in his 23 victories, and whose biggest win was against a fighter (Friday Ahunanya) coming off a knockout loss in his previous bout partially tells the story.  Prior to Sykes, Peter faced Gilbert Martinez, who had not won in his four previous fights, and whose KO ratio was 38%, says more.  
"This is the next great heavyweight for beating Sykes and Martinez?  Better than Harrison?" continued Goossen.  
And while Calvin Brock has faced quality opposition in former title challenger Jameel McCline (who did have Brock on the canvas), he declined a challenge from Harrison to fight after the 'A-Force' dispatched of Davis.  Brock instead chose to step into the ring next with Kenny Craven, a journeyman, sporting a record, which included 15 losses, against his 26 victories, with two of those losses against 'Butterbean.'  
"Boxing fans and the media have waited for me to step up and challenge the best in the world, and now we're ready – and I mean immediately," said Harrison.  "So once again I will let everyone know, including Calvin Brock, that I'm ready, willing, and anxious to fight him next and to let my actions speak louder than my words.  Only then will the true future of the heavyweight division emerge," said Harrison.   
"After I knock out Robert Wiggins on August 18, let's do this for the heavyweight division and more importantly, the fans.  I'm certainly willing to put it all on the line."  
Co-featured on August 18 will be the sole 2004 Olympic Gold Medalist and undefeated middleweight Andre Ward (4-0, 2 KOs) in a six round bout against Christopher Holt (12-4, 8 KOs).    
Also on the 'Best Damn Night of Olympians Period' event will be Ward's Bronze medal winning teammate, super middleweight Andre Dirrell (4-0, 3 KOs) fighting Arturo Ortega (6-2-2, 5 KOs) in a 4 round bout and the captain of the 2004 U.S. Olympic team, hard-hitting heavyweight Devin Vargas (3-0, 3 KOs) in a scheduled six rounder against Javier Diaz (2-1, 2 KOs).  Rounding out the card will be 2004 Mexican Olympic welterweight, Juan de Dios Navarro Ramirez of Torreon, Mexico, making his professional debut in a four round match up against Bhakari Gates (2-2).  
Individual tickets to the Best Damn 'Night of Olympians' Period priced at $200, $125, $75, $45, and $30 can be purchased at the HP Pavilion Ticket Office, Ticketmaster Ticket Centers located in Wherehouse Music stores, Tower Records and Ritmo Latino locations throughout the Bay Area, online at ticketmaster.com, or charge by phone at (408) 998-TIXS, (415) 421-TIXS, or (510) 625-TIXS.  For information about group discounts call (408) 999-5746.