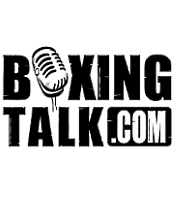 Former Commonwealth and WBF Welterweight titlist James Hare will attempt to add British Champion David Barnes' crown to his collection, as they top the bill in a hotly anticipated matchup on Sports Network's big Halifax, England show tomorrow night. Also participating on the bill is Matthew Hatton, defending his British Central Area bauble in a sure fire action fight against arch nemesis Rob Burton. Sky TV does the broadcasting honors by showing the main event and co-feature on SS1 starting at 10PM GMT. Boxingtalk.com was able to speak with James as he was preparing for what he hopes will be a successful operation to capture the coveted Welterweight Championship of Britain and you won't want to miss this opportunity to read up on the masterful boxer and his resurgent career.
James Hare, 30-1-1 (16), fell from his perch as WBF champion in December of last year when veteran Mexican campaigner Cosme Rivera upset the apple cart and stopped Hare in the tenth round. It was an end to a grueling year for Hare who logged five fights, three of them long, highly contested affairs that lasted a total of thirty two rounds within six months of each other. Vowing never to engage in such an exhaustingly compact schedule, Hare bounced back, quickly picking up two victories in tune up fights during the month of May. Fully rested and retooled, Hare relishes the chance to get back to the upper levels of contention. "There's a lot of anticipation on this fight and I'm glad to be close to the night, having done all the hard work of training for it," he said. "I'm eager now to get it over and done with in one respect but also looking forward to it as I hope to enjoy the fight. If I perform well it should be an enjoyable fight."
The man in the opposite corner looking to defend his crown will be David Barnes, managed by Dermot Craven and promoted by Frank Warren. Hailing from Manchester, England, Barnes, 15-0 (8), won the British title by way of a razor close decision over hard luck former middleweight journeyman Jimmy Vincent, in July of last year. Both fighters had their moments in see-saw contest with Vincent applying unyielding pressure for the entire fight. When Barnes was declared the winner by referee John Keane, many in the crowd and media disagreed. Regardless, the twenty three year old Barnes, expertly trained by longtime Manchester fixture Brian Hughes, has continued to roll along, making two defenses against Kevin McIntyre and Glenn McClarnon and generally showing improvement all the way.
Despite a gulf in experience that favors Hare on paper, the Huddersfield man isn't taking anything for granted, particularly after losing to Rivera, a bout he was almost universally favored to win.  "I'm ready for a long hard fight, but I'll be looking to box each round as they come and take the fight step by step," he said. "Hopefully I'll be able to keep picking up the points but we've just got to see how it goes. Ideally, my experience, style and class will tell, but there's a lot of respect out there for David, with very good reason, and this is a big chance for him to win the Lonsdale belt as well."
With the location of the bout relatively close to Hare's home in West Yorkshire, the twenty eight year old, trained by Chris Aston and managed by Tommy Gilmour, should feel comfortable in the ring. "Sports Network sent me about five hundred tickets for the fight," said Hare, promoted by Matchroom Sports. "About four hundred were unreserved seating and I've sold all of those. I've still got about half of the one hundred or so higher priced tickets but they'll probably be gone by fight time. Being that the venue holds about fifteen hundred people as I've been told, my fans should be making a noise."
James Hare is firmly on the comeback trail and has his hopes set on prevailing in what should be one of the better fights in a British ring this year. In peak condition and arguably in the prime of his career, Hare is counting on coming out of the other side victorious tomorrow night and on the road to further fistic accomplishment. "Should I win this, there are several different avenues that I could go on but that's really to consider after the fight because you can't know what will happen," he said. "I just have to play it by ear, really. Opportunities come in all shapes and sizes but we'll just have to see what's there. I just hope that I do myself proud on Friday night so I can hold my head up high and say that I boxed my best. If I do that, whatever the outcome maybe, I'll be able to sleep nights. I just have to go in there, keep focused and keep my fingers crossed that we come away with the win."
Boxingtalk.com would like to thank James Hare, Chris Aston and John Wischhusen for making this article possible.
CLICK HERE FOR MORE OF THIS EXCLUSIVE
Send questions and comments to: thomaspointrd@aol.com