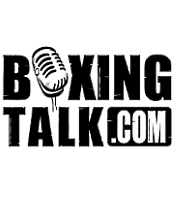 "I'm already on the road, and I'm not gonna stop."
Many in the boxing world are not accustomed to hearing the name of Giovani Segura, in the next few months, they will sure know who he is.  It was another quick night for Giovanni Segura. The hard-hitting flyweight needed less than a round to dispose of veteran Francisco Arce on March 3rd in Maywood, California. With the quick victory, Segura improved his record to 13-0-1 with 10 KOs. Seven of those knockouts have come in the first round, but Segura insists he doesn't try and test an opponent's chin early.
Actually, it looks like that Segura said with a laugh, speaking on his cell phone from his hometown of Bell, CA. "I always get'em with a punch. Those first round knockouts, I never put that (into) my mind. When I train for six rounds, I work for six. I don't put to my mind that I'm Superman and try to annihilate my opponent with the first swing."
Arce was supposed to be a tough test for the 23-year-old. Francisco, brother of flyweight WBC Champion Travioso Arce, entered the bout with a record of 19-2-1 with 10 KOs. He'd been a pro for six years compared to Segura's three, and had almost a dozen more fights under his belt.  On paper, the bout seemed to be in favor of "Mini-Travieso," but that idea was altered through the Aztec Warrior's fists. The quickness of the victory surprised even Segura.
"I thought he was gonna last more than a single round," admitted Giovani. "I started putting a little pressure. I know he wanted to box me. I sparred with Francisco a few years back and one thing we concentrated on was him clinching me.  My mindset was to throw numerous punches in order to negate his holding tactics. Our game plan was to cut the ring off and apply heavy pressure, not necessarily go for the knockout. That is what I was attempting to do but my fists had a mind of their own."
With Arce trapped in a corner, Segura unleashed a quick straight left that landed right on the button, flooring the  Tijuana native. Arce rose to his feet but staggered forward, forcing the referee to halt the bout with only a second left in the round. The victory cemented the status of Segura in the boxing world, as he went from a local prospect to now a national prospect.  This victory also marked another chapter in a story that reads like a fairy tale for the young, phenom flyweight.
Giovanni Segura was born and raised in Ciudad Altamirano, Guerrero, Mexico, a small town not too far from the tropical destination of Acapulco. Discovering a love for boxing as a child, a juvenile Segura used to watch fights on television and playfully boxed it out with his buddies mimicking what he would witness on the tube.
"I always liked boxing since I was a little kid," he recalled. "I always liked to see boxing, see Chavez. My uncle used to buy me those cheap little gloves to play around with the kids in the hood. I was kinda good at it. I loved it so much but I didn't get a chance to practice."
"The city where I used to stay was small," he said. "The city was surrounded primarily by ranches, there were no gyms. The only things you do right there is go to the rodeo and play soccer. That was the main thing for activity."
With no place to train, Segura grew up kicking soccer balls instead of working the heavy bag. At the age of 18, he moved to the United States to rejoin his parents, who had relocated to Santa Ana, CA, an urban city located in Orange County.  Settling into a new life in a new country, a chance of viewing television one day would set his life on an irrevocable course.
"I saw this program on the news talking about the Golden Gloves champions," he recollected. "A guy appeared that won the tournament, was my brother's friend from school. "He's like, 'That's my friend, he trains around the corner."
"I'm like, 'Oh, take me,' he said. I went to the office, grabbed the information, and the next day I was there. I never stepped in a gym before. I felt like a little kid in a candy store."
Segura began training regularly in Santa Ana before moving with his family to Bell, a small town nestled within the county of Los Angeles. He switched gyms to the nearby Azteca Boxing Club, where he still trains to this day.  For those of you who are not familiar with the Azteca Boxing Club, numerous pretenders and contenders have trained their hearts there, specifically the great Julio Cesar Chavez. Dedicating himself to the sport, the aspiring pugilist had little time for the usual teenage activities.
"I didn't care about going out, girls, stuff like that," he said. "My whole life was work, train, sleep. I used to get up at 4:30am, run around the block, change, and go to work. I used to come out of work at 5:30pm. At Azteca, they used to close at seven. I would just grab my shorts and not even change. Go with the working clothes, you know?"
"I started training and everything came so fast, as if it was second nature," he recalled.  "With only four amateur bouts under my belt, I would be placed against fighters who had 60, 80, or even a hundred plus fights."
In a brief amateur career, Segura put together an impressive record of thirteen wins and two losses. Showing his punching power even against opponents wearing headgear, Giovanni estimated that almost all of his 13 wins were by knockout. After winning an amateur tournament for the first time, Segura realized everything. Despite getting a late start in a sport in which most champions begin training at an early age and develop a decorated amateur career, he was good enough to turn pro.
Segura made his pro debut on March 28, 2003, winning a four round unanimous decision over Jesus Valadez. He received the only blemish on his record in his second bout, fighting to a four round draw with Benjamin Garcia. Giovani avenged the draw two weeks later, knocking out Garcia in the first round. Four more first round knockouts followed, before Segura won a unanimous six round decision over Felipe Rivas.
Segura stopped his next three opponents before a third bout with Garcia last November. "Knocked down for the first time in his career in the opening round, he rallied an eight round split decision. After the bout, veteran Manuel "Chato" Robles took over the training for Lucilo Nolasco, an executive decision made by Giovani's manager Ricky Mota and Public Relations Representative Joseph Gaxiola. 
2006 has seen Segura score first round knockouts over Juan Carlos Perez and Arce. He is scheduled to return to the ring on May 5th on Telefutura, against the experienced journeyman Valentine "Picoco" Leon, who currently holds a professional record of 18-13, 2 Draws, and 8 big wins by the way of KO.  Valentin Leon should be a good measuring stick for Giovani considering the fact that Valetin has tussled with current WBC Jr. Flyweight Champ Brian Viloria, current WBO Jr. Flyweight Champ Hugo Cazares, and current Strawweight Stud Ivan Calderon.
A world title is Segura's ultimate goal and he is determined to get there by all means necessary.
"Being a champ, I know I'm gonna get there.  That's what I'm looking at.or. I'm already on the road, and I'm not gonna stop.  I have a great trainer, superb manager, an intelligent PR, and with BoxingTalk behind me, the road is endless."