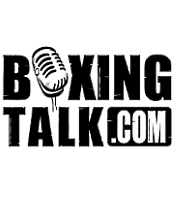 Press Release:
The International Boxing Hall of Fame announced its flags will fly at half-staff in memory of 2-time welterweight champion Jimmy "Baby Face" McLarnin. He passed away Thursday, October 28th at the age of 96.
Born in Ireland, "Baby Face" McLarnin grew up in Vancouver, Canada. Under the guidance of manager Pop Foster, McLarnin turned pro in 1923 and in 1933 won the world welterweight title from Young Corbett III. He lost, regained and lost the title in three classic battles with Barney Ross. McLarnin next split two bouts with Tony Canzoneri and defeated Lou Ambers before retiring from the ring in 1936 with a 62-11-3 (20KOs) record that includes wins over Fidel LaBarba, Pancho Villa, Billy Petrolle, Sammy Mandell, Ruby Goldstein, and Benny Leonard.
"Jimmy McLarnin was a fantastic welterweight champion during a great era of boxing," said Hall of Fame Executive Director Edward Brophy. "He will be missed."
In 1991, McLarnin was elected into the International Boxing Hall of Fame.