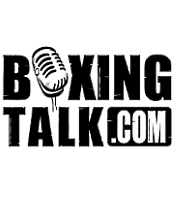 "EL MATADOR" MAYORGA & "BIG TRUCK" BRAITHWAITE RELOCATE TO MIAMI; HURRICANE "IVAN" SPARES "TITO" TRINIDAD IN PUERTO RICO & BEARS DOWN ON THE FLORIDA COAST; MEANWHILE, IN TRANQUIL OHIO, MORMECK TRAINS UNDER THE WATCHFUL EYE OF KEVIN CUNNINGHAM
After training for several weeks in his hometown of Managua, Nicaragua, Ricardo Mayorga was headed for the Don King Productions training camp facility in Fort Pierce, Fla., but hurricane Frances had something to say about that: the shingles on the roof were torn off and the power was knocked out. 
WBA Cruiserweight champion Wayne "Big Truck" Braithwaite, who had been at the Fort Pierce camp for five weeks, was forced to move out.  Both training camps have relocated to Fight Club in Miami.
"This fight means more to me than it does to Tito," said Mayorga after arriving in Miami.  "A lot is riding on this fight—my whole future.  I think the fight will go no longer than four or five rounds. 
"I am convinced I will take him down.  If he plans to stand in front of me and fight like a man that will be tailor-made for me because I am stronger than he is. 
"Tito has been on the canvas more than any other world champion in the history of boxing and that is documented.  He will land on the canvas again and will retire again."
Mayorga had a short layover in Las Vegas on his way to Florida.  He sparred both days and "looked very strong," said his manager Carl King. 
"Right now he is very relaxed and completely focused on this fight," King added.  "He takes in a few movies and is not worried at all."
WBA Cruiserweight Champion Wayne "Big Truck" Braithwaite was sitting with his trainer and nine others at training camp in Fort Pierce with hurricane Charlie looming overhead.
"We were sitting there and heard a loud bang," said Braithwaite's trainer Collin Morgan.  "The wind rolled up the shingles, took them away and water started pouring in—2 or 3 inches worth.
"On Monday we left to go to Miami.  Now hurricane Ivan is coming.  This is crazy."
Braithwaite, who usually trains in New York City but wanted to get away for this unification bout, and Morgan have been studying tapes of Mormeck's last two fights. 
"It is no secret the way Mormeck fights," Big Truck said.  "He is going to come straight at me and I have to be ready.
"Is it going to be a tough fight?  Of course it will be.  All fights are tough.  You just have to be prepared and I will be ready." 
WBC Cruiserweight Champion Jean-Marc Mormeck is training at the Don King Productions facility near Cleveland, Ohio, sans weather dilemmas.  One thing that is new to him is his trainer.  Mormeck has brought in Kevin Cunningham, best known for his work with Undisputed World Welterweight Champion Cory Spinks. 
"We've watched some tapes of Braithwaite," Cunningham said.  "We are adding a few minor things that may help him out like head movement, defense and combinations.  He's catching on pretty good." 
There is one dilemma between Mormeck and Cunningham:  they don't speak the same language.
"He's got an interpreter and everything is great," Cunningham said.
Legendary champion Felix "Tito" Trinidad, returning to the ring after a two year layoff, is "Back with a Vengeance" when he meets the exciting former WBA/WBC welterweight champion Ricardo "El Matador" Mayorga for the WBA International middleweight championship.  In addition to this historic main event, which takes place in New York's Madison Square Garden, The World's Most Famous Arena on Saturday, October 2, 2004, boxing fans will be treated to three additional title fights including a Cruiserweight Unification bout between WBA champion Wayne Braithwaite and WBC champion Jean-Marc Mormeck. 
Tickets, priced at $1,000, $700, $400, $250, $150 and $75, are on sale at the Garden box office and all TicketMaster locations or by calling TicketMaster at 212-307-7171, 201-507-8900, 631-888-9000, or 914-454-3388. TicketMaster purchases are subject to convenience charges.