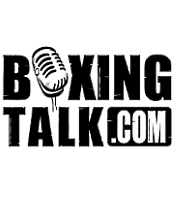 RESULT WILL ALSO BE DIFFERENT
Many are comparing this weeks upcoming fight between WBA/IBF/WBC Middleweight champion Bernard Hopkins and WBO champion Oscar De La Hoya to the 1987 classic between Marvelous Marvin Hagler and Sugar Ray Leonard. Yes it has some similarities, but overall not to comparable when really looking at it. It is the biggest fight of the year and the biggest Middleweight championship fight since "The Executioner" had his way with Tito Trinidad in 2001, other then De La Hoya being the underdog that's where the similarities end. Let's take a look at the differences of the two Super fights.
NO LAY OFF

Back in 1987 after Leonard saw Hagler win a war with John "The Beast Mugabi, after the fight, Leonard stated to friends that he could beat Hagler. Leonard had not been in the ring for three years, since his ninth round tko over Kevin Howard in 1984.  It was then that Leonard put on eleven pounds to challenge Hagler and having never hve fought t middleweight.
De La Hoya is in still an active fighter and has not taken any time off in between fights, other then possibly been distracted by promoting fights and his television series. De La Hoya has been fighting regularly. Fighting at middleweight is not something new to De La Hoya as he beat Strum at middleweight in is last bout; it was more of a fight to get De La Hoya accustomed to the 160 limit before he takes on Hopkins.
NO CONCESSIONS

When Leonard and his team negotiated to fight the "Marvelous One", they had certain things they wanted to help them have a better chance to beat Hagler. The gloves to Leonard's liking were one of the things he wanted, twelve rounds as opposed to fifteen. That was a key factor for Leonard, as Hagler was getting stronger as the fight progressed and Leonard faded. Hagler gave up fewer rounds in order to get Leonard in the ring.
This fight is at a catch weight of 157, I myself think that if you want to make history and you want to be the middleweight champion of the world, then you fight at the limit 160, I think that is what a true champion or challenger would do. I'm sure Henry Armstrong didn't ask when he held the featherweight, lightweight and welterweight simultaneously, that he fight at weights that would give him a chance to win. De La Hoya calls this fight history but let the records books show Hopkins wasn't allowed to weigh what the middleweight limits are 155-160. 
De La Hoya is getting more money then Hopkins is a given, I don't think De La Hoya has ever been on the short end of the stick in any fight of his career in the Benjamin's  department. 30 million to 10-12 million is one thing that wasn't going to change. I truly believe Hopkins would do whatever it would have taken to get De La Hoya in the ring.
IMAGES
Images is about the closest the two fights can be compared. Leonard was the Golden Boy of his era, winning the Gold in Montreal in 1976, while De La Hoya captured his gold in Barcelona in 1992. Both getting big contracts when they turned professional. Leonard reportedly made 40,000.00 for his pro debut, and I'm pretty certain De La Hoya made the same if not more in his debut. Both can sell tickets, and put asses in the seats. Leonard was so popular that after a six-year layoff and being punished by Terry Norris, Leonard challenged Hector Camacho in 1997, he was the betting favorite, if that's not being the ultimate favorite son, then I don't know what is.
I can recall Tom Hernandez (boxingtalk.com's Photographer) after the De La Hoya/Yori Boy Campas fight last May, even though we all knew the outcome, Hernandez would say, "It doesn't matter who he fights that boy can sell tickets". Nothing can be further from the truth. The man is a ticket-selling machine.
Both Hagler and Hopkins are what true blue collar fighters are, the throwbacks, fighters that don't get the big contracts before they turn pro, not to say Leonard and De La Hoya didn't earn what they got. It just was a little bit easier for them, then for Hagler and Hopkins. Hagler made 500.00 in his pro debut, and wasn't really main stream star until he beat Thomas Hearns  in 1995, it was then he started to get endorsements from Coke and Pizza Hut, this after 12 title defenses and some sixty fights into his career.
Hopkins career is almost exact, having not made a huge payday until he battered Trinidad in 2001, he has 18 title defense's and still it is taking this fight for Hopkins to finally get his just due from the common sports fan, boxing media and the true fans know who he is and I'm sure after this fight the World will know him as well.
De La Hoya is training at his own facility up in Big Bear, California, while Hopkins is probably training in a dungeon. I best let the fans know the kind of mentality Hopkins has, I remember interviewing him in 2001, before his bout with Keith Holmes, he told me that he was checking into a lower priced hotel in Vegas and when he went to check in the clerk up front asked him, "Why are you staying here"? Hopkins would then reply, "Why, is the boogy man here?  The clerk replied, "I just thought you would want to stay in a nicer place then here?" "I don't need big lights, carpet and all the big things that waste money to train, plus at this place I can wash my clothes," stated Hopkins.
ODDS
This is another similarity, but is it really that big of comparison? In all Super fights, there is a favorite and an underdog, it just happens to be the media darling De La Hoya that is the underdog and that is where people are saying, "Can he beat the older, long reigning champion"? I'm sure come fight night when all the De La Hoya fans will show up and put money on there man, the odds will come down. We need to ask ourselves if De La Hoya was the favorite, would people be saying it's like Hagler/Leonard, I hardly think so.
STYLES & STRATEGIES
Leonard and De La Hoya are similar in styles, both are great boxers and have power to go with that too. Both can steal rounds by flurrying even after their opponent may have had the edge early in the round.  Hagler and Hopkins have similar qualities as well, other then Hagler being a left-handed fighter, both are fierce and can box and brawl, taking punches in order to get to their prey and do damage.
Although I think that Hagler won back in 1987, and half the fans will say he did and half will say he lost, I think Hagler started off the fight the wrong way, coming out right handed and boxing to prove a point to Leonard that he can do anything Leonard could do. This could have been something that may have cost him the fight, in a fight that close. It wasn't until the fourth round that Hagler decided to turn to his left-handed stance and the momentum of the fight changed from there.
De La Hoya and Hopkins have both stated what they are going to do. De La Hoya has said he is going to give Hopkins a boxing lesson, while Hopkins states he will make De La Hoya fight every second of every round. I believe that Hopkins will do just that and stick to his word and try to make it a war. I don't think he will do anything different then what he says. I do believe that De La Hoya will try to box Hopkins. Despite him always saying "I feel great and I am in the best shape of my live", he has faded each and every time in the last three rounds. Based on his past fights, I don't think this fight will be any different.
RESULT
Yes, I'm sure the De La Hoya lovers or haters will give me back some feed back on my opinion, but it comes with the territory. I never have gotten so much hate mail no matter what I say about a De La Hoya fight. I remember when I had Sugar Shane Mosley winning the rematch with the Golden Boy last year, I got an email from a fan stating" I should be ashamed to be an American" for saying Mosley won, but when I had De La Hoya squeaking out or saying I would be happy with a draw in his win over Felix Strum, the haters came out to say "I was on De La Hoya's Jock" So why should this article be any different, no matter what I write you can't make everybody happy, especially De La Hoya fans or haters.
I think that Hopkins has not reached the point that he is old, like I'm sure many are hoping that De La Hoya can catch him on the tail end of his career. Like Leonard did with Hagler. Hopkins has waited for this chance all his life a fight that will be his defining moment. I believe the fight will go almost like Hopkins/Trinidad. De La Hoya will bring the crowd to its feet with everything he does; hopefully the judges won't listen to the crowd. De La Hoya can breathe heavy and get loud applause from the crowd. I tell people all the time it is different in person then on T.V. I don't get to hear biased announcers dictate who they think is winning and I don't get to see their score cards as well. I see what happens in the fight without being persuaded.
Hopkins will achieve his destiny and retain his title for the 19th time. It is his time to shine and get the respect he deserves. De La Hoya losing will do nothing to diminish his place in history, to his credit he is fighting the toughest fight of his career and isn't running like many fighters do by not fighting the best in they're division. I just think that this time he is biting off more then he can chew, in Hopkins.
Send questions and comments to: broncosnm@comcast.net