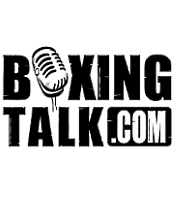 Hooters Restaurants, home of one of the nation's most popular chain of eateries, today took another innovative step, announcing it will host a press conference for One In A Million's Fight For Freedom professional boxing card at its Merrillville, Indiana location on Tuesday, Sepember 7. at 6:30 PM.
Dedicated to the men and women of the armed forces, police and other emergency personnel, Fight For Freedom will be held on September 17, 2004 in the Celebrity Ballroom of the Radisson Hotel at Star Plaza, also in Merrillville.
Known for its voluptuous servers and focus on sports themes, Hooters' offer to host the press conference is a logical step to giving its customers more of what they are looking for.
"Boxing is exploding nationwide and especially here in Northwest Indiana thanks to One In A Million," said Juan Nunez, manager of the Merrillville Hooters restaurant.  "We want to be a part of its success, and our customers want us to play a greater role in bringing more professional boxing to the region."
Teaming up with Hooters is another step for One In A Million Inc. to become one of the nation's premiere pro boxing teams, said CEO Octavius James.  "We're working hard to bring boxing glory back to Northwest Indiana," James said. "With companies like Hooters and the Radisson Hotel at Star Plaza team backing us, One In A Million is giving our fans and fighters have much more than what any of the former promoters in this area could ever hope to offer."
The Fight For Freedom card will feature Hammond, Indiana lightweight Johnny Novak fighting for the local INBA title and Gary's own Jermaine White in a light welterweight six-rounder.  Hammond light heavy Guy Solis, welterweights Joseph Pujoe of Gary vs. Purnell Gates of Grand Rapids, middleweight prospect Michael Walker and cruiserweight Greg Jones of Chicago will also fight on the Sept. 17th card. All fighters will be present for this press conference.
For more information on "Fight For Freedom," or Tickets call One In A Million at 866-438-7372, the Star Plaza Theatre Box Office 219-769-6311 or any Ticket Master location.
Visit us at:
http://www.oneinamillionboxing.com/