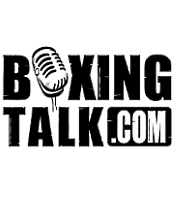 Hitz Boxing has announced an  ambitious fall schedule of professional boxing events beginning with "The  Bourbon Street Brawls" on Wednesday, September 29th from Bourbon Street, the  largest entertainment complex on Chicago's southside. Bourbon Street is located  at 3359 West 115th Street in Merrionette Park. (
Click here for directions
)
Regarding his very busy fall promotional schedule, Bobby Hitz stated, "I want to bring boxing to a broader Chicagoland audience. Starting with Bourbon Street, we're bringing great, live action to a new neighborhood, namely Chicago's southside which had  been overlooked until now. The southside has diehard sports fans who will bring a great energy to the show."
Hitz continued, "In addition to Bourbon Street on the 29th, Fernando Hernandez will defend his NABA light middleweight title on October 9th in Montreal against Joachim Alcine. On Friday,  October 22nd, we return to Rosemont for a world-class card including two title  fights to be announced shortly. On November 3rd, cruiserweight contender Chris Thomas headlines our first "Shark City Showdown" in west suburban Glendale  Heights. And last but not least, the 12th annual Thanksgiving Eve Ramada Rumble will be headlined by undefeated Heavyweight Art "The Polish Warrior" Binkowski.  The Thanksgiving card always sells out, so I suggest fans order tickets now."
Hitz Boxing will soon announce their schedule for December including an exceptional event at The Italian American Hall of Fame in Chicago's Taylor Street neighborhood.
Headlining the September 29th card is Thomas  Hayes (15-1, 11 KOs) in a ten-round heavyweight bout against ring veteran Kenny  Murphy (22-18-2, 16 KOs). Hayes, a Kevin Rooney protégé, scored a third round  knock out last month over David Cherry to avenge his only loss.
Managed  by Hall of Fame fighter Ray "Boom Boom" Mancini, Billy Lyell (5-1,2 KOs) of  Youngstown, Ohio will see action in a six round junior middleweight bout. "This  kid has the goods to be a champion. He's young and we're going to bring him  along at an even pace. I'm excited to share my knowledge of the game with him,"  said Mancini.
Other Hitz fighters in separate bouts include cruiserweight  Ed "The Iron Man"  Gutierrez (12-0-1, 6 KOs), heavyweight Tommy Green Spinks (2-0, 2 KOs), heavyweight Malachy Farrell (4-0, 2 KOs) and Middleweight Darnell  Boone (2-0). Amateur standout Jose Manuel Ortega will make his professional  debut at junior welter.
Additional information will be announced  shortly.
Where: Bourbon Street- 3359 W 115th Street, Marionette Park,  IL
Time: Doors open 7pm. First bout 8:00pm. Tickets: General Admission  $35. $50 Ringside-limited availability. Call 630.787-6600 or
www.HitzBoxing.com