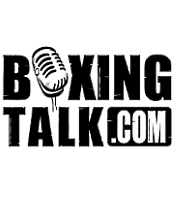 This weekend, in Erfurt, Germany, Saturday October 9th one of the most expected Heavyweight Championship in Europe will take place. Nikolay Valuev (Russia)(37-0-0/28KOs) and Paolo Vidoz (Italy)(17-1-0/11KOs) will battle each other for the vacant WBA International Heavyweight Title left vacant by Vitaly Klitschko early this year. Valuev is rated no. 11 in the World Ratings and Vidoz has Official Challenger status within the European Ratings.   
This WBA International Championship was originally scheduled last June '04 in Copenhagen between Paolo Vidoz vs. Steffen Nielsen with the winner to face Nikolay Valuev, but due to Nielsen's last minute illness it had to be postponed. However as no date could be confirmed between Team Palle and Boxe Loreni (promoters from both fighters) by mid september the promoter from Valuev Sauerland Events applied for this Championship to take place on October 9th in Germany between Valuev vs. Vidoz with the condition for the new Champion to defend mandatory against Dane Champion Steffen Nielsen within 90 days.
-----------------------------------------
Vitaly Tsypko will defend his Crown as well !!
On the undercard of Erfurt's bill undefeated WBA International Super Middleweight Champion Vitaly Tsypko (Ukraine)(13-0-0/8KOs) will defend his Crown against American Lawrence Chapman (18-1-1/13KOs). Chapman only loss was against World challenger Antwun Echols in 2001 by DQ and has never been floored so this will be also an extrordinary contest to watch.
Both Championships will be broadcasted live by ARD "das erste" in Germany and RAI in Italy. For more information, pictures and results stay tuned at European official site
www.wbaeurope.com