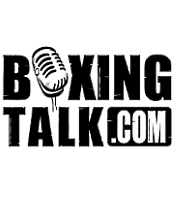 HBO Sports is presenting a thirty-minute special which goes behind the scenes into the training camps previewing the upcoming HBO Pay-Per-View fight between boxing stars Antonio Tarver (24-3-0, 18 KOs)  and Bernard Hopkins (46-4-1, 32 KOs). The highly anticipated light heavyweight bout is set for Saturday, June 10 in Atlantic City. The 175-pound showdown features Tarver, widely regarded as the top light heavyweight in the sport, in an intriguing fight versus a future Hall of Famer in Hopkins, who is hoping to make history in what he calls his final ring performance.  
            The special "COUNTDOWN TO TARVER-HOPKINS, " which will feature fighter profiles, expert analysis and forecasts for the showdown in Atlantic City, will premiere Saturday night, May 27 on the main HBO service immediately following the HBO BOXING AFTER DARK telecast from Carson, CA, which begins at 10:00 p.m  ET/PT. HBO will re-air the countdown special on Tuesday, May 30 at 12:00 a.m., Saturday, June 3 at 10:30 p.m. and Wednesday, June 7 at 12:30 a.m.  All times are ET/PT.  
            The countdown special will also be available to HBO ON DEMAND subscribers 24 hours a day from Monday, May 29 thru Monday, June 12.