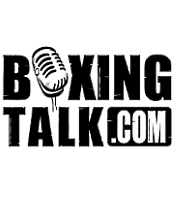 TRINIDAD VS. JOPPY AND MAYORGA VS. FORREST I
As a special preview for HBO Boxing fans, HBO Sports will present the exclusive re-broadcast of two memorable prizefights when FELIX TRINIDAD VS. WILLIAM JOPPY and RICARDO MAYORGA VS. VERNON FORREST I airs Friday, October 1 (10:00 p.m. ET/PT) and Saturday, October 2 (5:00 p.m. ET/PT) exclusively on HBO2.
This special preview, hosted by HBO boxing announcer Jim Lampley, will treat fans to two of the most memorable fights of Trinidad and Mayorga and will set the stage for the Saturday night pay-per-view event when legendary Felix "Tito" Trinidad returns from a 2-year retirement to meet the explosive Ricardo "El Matador" Mayorga from Madison Square Garden live on HBO Pay-Per-View.
"There is no better way to get ready for the TRINIDAD-MAYORGA PAY-PER-VIEW SUPERFIGHT than to see the most dominating performances of these two hard-hitting competitors." said Mark Taffet, Senior Vice President, HBO Sports Operations and Pay-Per-View. 
Trinidad vs. Joppy (May 12, 2001).  Felix Trinidad met William Joppy in the highly-touted middleweight world championship series.  In one of the most dominant performances of his career, and with the foundation of The Garden shaking with the intensity of thousands of 'Tito' fans, Trinidad scored a resounding TKO in round 5 to capture the middleweight belt.
Mayorga vs. Forrest I (January 25, 2003).  On this night Ricardo Mayorga, then a relatively unknown brawler from Nicaragua, made his presence known to the boxing world.  Facing a heavily-favored champion in Vernon Forrest, Mayorga pressed the action for three crowd-pleasing rounds before recording a stunning TKO upset and unifying the welterweight championship.