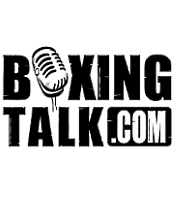 A plea from down under
The IBF mandatory contender to world junior welterweight champion Ricky Hatton, Naoufel Ben Rabah is 24-1 with 13 knockouts. Australians say he is one of the smoothest boxers who has yet to fight on a major United States network. Rabah defeated Dario Esalas and Arturo Morua in back-to-back IBF eliminators to become the mandatory challenger to Hatton. Team Rabah believes it has the right to have Hatton stripped of that title if he faces anyone other than "Chocolata" on HBO on May 13. On that date, Rabah, like Vivian Harris, WBA #1 Souleymane M'baye and Kendall Holt, just wants what he believes is rightfully his, a shot at Hatton.
What is with the delays in announcing an opponent for that date? It's a no-brainer, say Rabah's fans.  Rabah has earned his shot, and more importantly, brings a fresh, classy boxing style to a division overflowing with walk-up brawlers.
To Rabah's fans, it's difficult to comprehend why HBO would reportedly demonstrate a lack of interest in Rabah, yet throw out the possibility of a Ricardo Torres-Ricky Hatton showdown. After all, Torres was another supposed non-descript, undeserving mandatory before his thrilling war with Miguel Cotto. HBO gave Torres the all-clear [as a late replaacement] and was pleasantly surprised. And the guy hadn't fought anybody! Rabah has. Remember, Morua did defeat former WBA champ Carlos Maussa, and Rabah virtually shut him out.
A message to Ross Greenburg, Kery Davis, Jim Lampley, Larry Merchant, and the crew at HBO. Give Rabah a go. Not just because he's the mandatory. We've seen that mistake made before with Morrade Hakkar. But because you will be in for a serious exhibition of the sweet science.