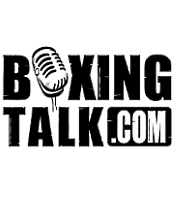 For the past several weeks, HBO's inability to solidify its schedule has become the butt of many insiders jokes. It seems that not too many in the know can remember HBO, the premier network in boxing, having so many fights pencilled in instead of signed and sealed. Passport issues prevented Eliseo Castillo from being solidified as Wladimir Klitschko's opponent for April 23  until early last week. This sort of the thing is only supposed to happen once in a blue moon at HBO. But as you are about to read, these days, HBO's scheduling running like a well oiled machine would be the exception rather than the rule.
Back to Wladimir Klitschko for a second. In case you didn't know, Wladimir's next fight has to take place in Germany because of Klitschko's contract with the German TV. HBO is just tagging along to make big brother happy by pouring some more money into little brother.
All you have to do is read my last piece on HBO entitled,
"Kery Davis and Ross Greenburg: Network Execs or Garbage men?",
to fully understand how I feel about HBO wasting time and money on Wladimir Klitschko, while more deserving heavyweights such as IBF champion Chris Byrd sit idle.
GLEN JOHNSON-ANTONIO TARVER II: HBO JUNE 18
HBO is holding June 18 for the Glen Johnson-Antonio Tarver rematch. As Boxingtalk reported, the FedEx Forum in Memphis, TN appears to be the venue Tarver's advisor Al Haymon has nearly nailed down. In past articles I've been quite critical (and for good reason) of Haymon's cozy relationship with HBO suit Kery Davis, but I think the man deserves credit for being one of the few advisor types capable of securing a venue all by his lonesome, which sort of makes him an invaluable commodity when you take into account that Tarver's "promoter of record" is Joe DeGuardia.
Haymon's relationships with various venues around the country certainly stem from his primary gig as one of the world's premier concert promoters.
Now we just need to see whether or not Haymon is as capable of securing Antonio's autograph when the time comes for Tarver to sign the bout agreement.
In case you didn't know, Tarver has yet to receive any information on his purse for the rematch. According to the terms of Tarver's rematch clause, all of the money for the rematch is supposed to be split down the middle, 50-50, which makes it quite difficult for Tarver to gross anywhere near the $2.5M+ he earned for the first Johnson fight.
Once Tarver is formally notified that his purse for the Johnson rematch will be about a million dollars less than he earned last December, look for the outspoken Magic Man to blow his top-hat.
Despite being 1-2 in his last three fights, (for the record I thought Tarver defeated Johnson 115-113 in close fight last December, and I scored his first fight with Roy Jones Jr. a draw) Tarver feels his purse, in the worst case scenario, should match what he made for the first Johnson fight.
Boxingtalk (and obviously HBO) will remain optimistic that Mr. Haymon will be able to bring Tarver around, as he did last time by convincing Antonio to vacate his WBC title and walk away from  Paul Briggs (and Don King) to take on Johnson because he was going to make what was supposed to be "a million dollars more."
Funny, how things always seem to balance themselves out at the end of the day.
Hello? Can you hear me now Al?
BERNARD HOPKINS-JERMAIN TAYLOR: HBO PPV JULY 16
It's on one week, off the next. That's the story of Undisputed middleweight champion Bernard Hopkins expected, but not finalized showdown with undefeated heir apparent Jermain Taylor.
Golden Boy CEO Richard Schaefer and Taylor's promoter Lou DiBella have been negotiating this fight for weeks on end. Each time terms were verbally agreed to, the landscape of the deal has changed.
At first Golden Boy Promotions was requesting three Hopkins on Taylor in the event that he upset Hopkins. Believe it or not, Team Taylor was willing to grant Golden Boy the three options if they would've upped Jermain's guarantee to fight on PPV
OR
if GBP found a way to showcase the bout on HBO world championship boxing, where far more than two or three hundred thousand homes (tops) would tune in to watch the fight live. 
Once GBP's request for options on Taylor went public, it didn't take long for Judd Burstein to make it his personal mission to point out how Hopkins, as a partner of Golden Boy Promotions, would have a financial interest in losing to Taylor.
Burstein, whom this writer dubbed "Benedict Burstein" when he was first hired by former "cancer" Don King, even wrote a letter to the Nevada State Athletic Commission requesting that it suspend GBP's promotional license. Boxingtalk doesn't know how the NSAC responded to Burstein or if the NSAC contacted Golden Boy after receiving his letter, but we do know that other than an immediate rematch, GBP is no longer seeking future rights on Taylor.
Then, just when it looked like the fight was a go, Hopkins instituted a twenty-four hour deadline that was proven to be as phony as the remarks he made while slandering DiBella.
Two weeks ago, about one week after his deadline had come and gone, Hopkins told Dan Rafael that the fight was go, but now, as a result of his arbitration with Don King, Boxingtalk understands that HBO is seeking a full indemnity from Hopkins before it would move forward with the Hopkins-Taylor PPV.
We are also told that as this goes to print, Hopkins unwillingness to provide HBO with the full indemnification is
one
of the key reasons Team Taylor hasn't received any contracts yet.
VITALI KLITSCHKO-HASIM RAHMAN: HBO JULY 23
While the date (April 30, June 18, July 23) keeps changing, one fact remains the same. Hasim Rahman has not signed on to face WBC heavyweight champion Vitali Klitschko on July 23.
After DKP attorney Judd Burstein, WBC President Jose Sulaiman and Vitali Klitschko advisor Shelly Finkel informed Boxingtalk that Rahman would not be entitled to a purse bid until "June at the earliest", the former heavyweight champion was ready to sign on the dotted line to face Klitschko on April 30 at the Garden for a purse ($1.5M-$2M) that he was far from thrilled with.
But then it happened. Vitali Klitschko injured his quadricep jogging,  which guaranteed Rahman the right to a purse bid as mandatory challenger.
Sources from Team Klitschko have confirmed to Boxingtalk that Klitschko's injury was in fact suffered while he was jogging, not running, like some of big brothers demands to air little brother could be running HBO's credibility and budget right into the ground.
As this goes to print, Team Rahman and DKP still haven't come to terms and, barring a last minute miracle, a purse-bid seems inevitable. After meeting with King at his home in Las Vegas last night Rahman confirmed to Boxingtalk.com, "There's a whole bunch of things that still haven't been worked out. I don't really want to get into all that right now, but it's not just one thing, it's a bunch of things."
Boxingtalk understands that there are a couple of promoters out there, including Bob Arum's Top Rank Inc., that would be willing to participate in a potential Klitschko-Rahman purse bid.
One can only imagine that former Klitschko promoter Peter Kohl (Universum) would also  love to feature Klitschko on his TV network.
At the end of the day, three of HBO's most significant summer fights are pencilled in, but far from done, which is certainly not the way a network that wants to stay on top of its game is supposed to operate.
Other than the 140 pound action, what quality fights can HBO guarantee its subscriber this summer? 
Greenburg and Davis seem to be building
THEIR
 legends one postponement at a time.
CLICK HERE FOR MORE OF THIS MUST READ REPORT
Send questions and comments to: gleon@Boxingtalk.net