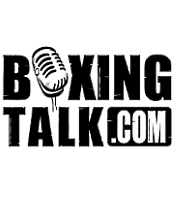 HBO never ceases to amaze me. Instead of holding a date for IBF heavyweight champion Chris Byrd to take on Monte Barrett or any other top rated IBF contender, Kerry Davis and Ross Greenburg continue to display an egregious favoritisim towards Wladimir Klitschko. Despite consecutive embarrassing KO losses in his last two HBO fights, Wladimir is holding an April HBO date all to himself. It must've been that whooping he gave DaVarryl Williamson on Showtime, you know the one where Wladimir tasted the canvas and after five rounds didn't seem that determined to fight with a cut against a guy who lasted less than two minutes with Joe Mesi.
I guess winning isn't everything, but with HBO winning doesn't mean anything. Byrd defended his title against Andrew Golota and Jameel McCline in bouts televised (distributed) by HBO PPV. Byrd's last two fights have been exciting. Instead of boxing and fighting like a cutie, he's been standing toe-to-toe with guys that have out-weighed him by well over twenty-five pounds.
Many have called Byrd a boring southpaw for using his boxing skills to avoid taking power shots from much bigger and stronger fighters every time he steps through the ropes. Putting life and limb on the line by going at it with Golota and McCline hasn't caught the interest of Kerry Davis or Ross Greenburg to where they'll hold a date for the IBF heavyweight champ. But ask HBO to hold a date for Wladimir Klitschko whose been stopped in his last two appearances (both fights lasted a combined six rounds) on the network and Davis giggles with glee.
The FACT that HBO is willing to stage Wladimir Kltischko vs. one of Castillo heavyweight brothers-I can't remember which one, but does it matter?-if Chris Byrd doesn't fly to Germany to face Klitschko during his optional defense period, is inexcusable. If Wladimir would have dominated DaVarryl Williamson, maybe just maybe, HBO would have a leg to stand on here. But we should all be able to agree that Wladimir Klitschko needs Chris Byrd a helluva lot more than Chris Byrd needs Wladimir Klitschko.
The question is how does Klitschko keep the date if Byrd doesn't accept his terms?
Did big brother Vitali, following his blockbuster 120,000 PPV buy, multi-million dollar loss for HBO, still have enough leverage with the suits to demand that HBO give his younger, recently exposed brother, yet another HBO date? Did Shelly Finkel bring in Al Haymon to co-advise the Klitschko's or something?
We hear that Showtime was approached to gauge its interest in televising the Vitali Klitschko-Hasim Rahman WBC heavyweight title fight. Perhaps this put heat on HBO to grant Klitschko a date, because you don't have to be a genius to figure out that they need Vitali to fight on HBO to help recoup the millions they lost when they BOUGHT Vitali Klitschko versus Danny Williams for somewhere in the neighborhood of $5,000,000.
It's one blunder after the other at HBO. Instead of buying real fights like Diego Corrales-Jose Luis Castillo (which seemed to be worth less to Showtime with each passing day), Zab Judah-Cory Spinks II, Wayne Braithwaite-Jean Marc Mormeck, Joan Guzman verus either of the Marquez brothers or Israel Vazquez, HBO continues to spend it's money on garbage. For $5,000,000 HBO could have made any TWO of the fights I've just mentioned. And I'm certain boxing fans would rather watch any two of those fights over Klitschko-Williams seven days a week and twice on Sunday's.
Instead of spending its money to ensure that some sort of heavyweight unfication tournament takes shape, HBO evidently would prefer to air another Wladimir Klitschko comeback instead of a Chris Byrd championship fight.
HBO's Ross Greenburg even came on the record endorsing heavyweight unification shortly after Boxingtalk criticized the Klitschko-Williams dreck. What happened Ross? Which belt does Wladimir Klitschko hold? The same one as Yanqui Diaz and Samuel Peter I guess.
Larry Merchant described Wladimir as the next big bust three fights ago and he's still getting dates. I wonder if Merchant will boycott the show to avoid any further contributions to the hypocrisy that has become HBO boxing.
And HBO's next mismatch of the year candidate airs this Saturday night when Miguel Cotto defends his WBO trinket against DeMarcus Corley, who like Wladimir Klitschko, has lost his last two HBO fights, so naturally he's right up Kerry Davis and Ross Greenburg's alley.
Imagine if Tito Trinidad decided to hold an open sparring session the same time as Miguel Cotto's bout DeMarcus Corley at this Saturday night. In my opinion, the free Trinidad sparring session would draw thousands more than the Cotto sparring session that HBO is airing, and Top Rank is charging admission for.
Mayweather-Corley, Mayweather-Bruseles, Gatti-Dorin, Gatti-Branco, Gatti-Leija, Cotto-Bailey and Cotto-Corley. That's HBO doing its best to match the best junior welterweights not contracted to Showtime against each other? Vivian Harris must've been unavilable for Mayweather, Gatti and Cotto prior to each of the above mismatches being finalized.
At the end of the day, one must wonder if Davis and Greenburg are auditioning for executive positions in the recycling industry, because in my opinion, as of late, each of them have started to resemble garbage men, not TV executives.
Send questions and comments to: gleon@Boxingtalk.net