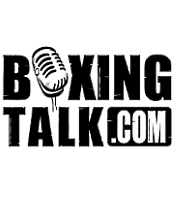 Two-Time WBO World Featherweight Champion SCOTT HARRISON will put his title on the line against undefeated Samuel Kebede on Friday 29 October at the Braehead Arena in Glasgow.
The Cambuslang warrior makes the third defence of his crown in his second reign as champion and is aiming to become the most successful Scottish fighter ever if he wins his sixth world championship fight.
Harrison, who has looked devastating this year with his victory over Walter Estrada in five rounds and William Abelyan in three, said, "I know that everytime I step into the ring it is my future on the line so I want to go out there and destroy whoever is in front of me as quickly as possible.  The super-fights against Marco Antonio Barrera, Manny Pacquiao, Juan Marquez and Injin Chi are out there so there can be no room for slip ups as I have found out in the past.  I'm not looking past Kebede and will be looking to take him out in quicker time than my last two opponents."
Ethiopian Kebede, who is based in Sweden, has amassed a top record of 24 fights, no losses and 14 knockouts and is ranked number six by the WBO.  He is looked after by the former European Heavyweight Champion Steffen Tangstad.
Kebede said, "I think that Harrison is a strong fighter but very basic in terms of skill which I will take advantage of.  If he faces a fighter that will give him plenty to think about like angles and foot movement then he will get confused just like what Manuel Medina did to him.  I am so happy that I have finally got my chance to fight for the World title and I'm not worried about fighting abroad for it.  I have spent most of my career on the road and believe it is my destiny to become world champion."
Tickets are available from the Braehead Arena on 0870 444 6062 or Keith Prowse Ticketing on 0870 906 3839.