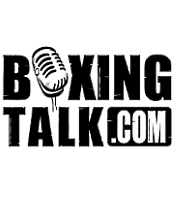 The International Boxing Hall of Fame announced its flags will fly at half-staff in memory of boxing record keeper and cutman Ralph Citro. He passed away Saturday at the age of 78.
From 1984 to 1993, Citro was the sole editor and publisher of Computer Boxing Update, an annual record book that tracked results of fights the world over and served as a central database of up-to-date records of boxers. Known as one of boxing's most tenacious record keepers, Citro was director of the International Boxing Research Organization (IBRO) from 1993 to 2000. Citro spent his life in boxing. He was an amateur boxer (18-3 record), trainer, boxing gym proprietor, and matchmaker for Jersey Joe Walcott. Citro was widely considered one of boxing's top cutmen with over 125 world championship bouts to his credit. Citro also authored the book So You Want to Be a Cornerman?
"The boxing community will truly miss Ralph Citro," said Hall of Fame Executive Director Edward Brophy. "He made a lasting impact on the sport."
In 2001, Citro was elected into the International Boxing Hall of Fame.