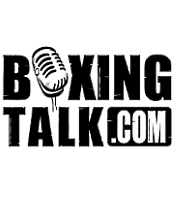 Press Release:
Five days following a successful defense of his WBO 122-pound title, Joan Guzman is on the way to his homeland, the Dominican Republic, with manager Jose Nuñez.  Later this week Guzman, one of the few world titlists in the history of the island nation, will meet with Dominican President Leonel Fernández. While President Fernández will congratulate Guzman for his victory over Fernando Beltran Jr., he also might ask what Guzman has planned for his future.
Here is what Guzman would probably answer: "I have been calling asking for unification bouts against Israel Vazquez and Oscar Larios for well over a year, as have the fans of the sport.  If my fellow one hundred and twenty-two pound champions do not want to fight, well then I look forward to the featherweight and super featherweight divisions," said Guzman minutes from boarding his flight to Santo Domingo.
He continued on to share, "Marco Antonio Barrera, Erik Morales, Manny Pacquiao, and Juan Manuel Marquez are some of the biggest stars in boxing and I would welcome a fight with each and every one of them.  My goal is to make my name as big as or even bigger than those fine fighters.  The world has not seen the best of Joan Guzman."
Guzman, promoted by Sycuan Ringside Promotions, will spend the next few days in his homeland before returning to the United States in order to hash out the actualities of his next bout and opponent.  Expect "Little Tyson" to be in back in action soon.
"We are working diligently with Sycuan to keep Joan active, you might even see him in action as soon as late May," stated Nuñez.