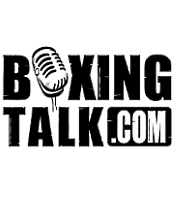 By Carwyn Holland
Just last Saturday, former Guyanese World Champion Wayne Braithwaithe suffered his second loss as a professional fighter, but recent losses suffered by the Guyanese boxing community go way beyond Braithwaites's technical knockout loss.
Braithwaite competed without the cheers of one of his biggest fans, Kofi Noble-Dixon. The young amateur star succumbed to meningitis on Monday August 29 – a condition possibly precipitated by head trauma or consistent blows to the head uffered during his 12 year career.
Dixon's death follows that of former amateur star of the fifties Ceasar Barrow who fought his last battle recently and was KOed by cancer, and also precedes the death of top Amateur Coach and former New York State junior welterweight Champion Donald Allison.  
Allison was gunned down Thursday at the Ricola Boxing Gym in Agricola on the East Bank of Demerara in Guyana where he was Head Coach. Details of the fatal shooting are forthcoming but according to reports, it is alleged that Allison had a confrontation with a youth in the village who apparently took revenge.
At the time of the murder, Allsion was leaving the gym after sessions with Guyana junior middleweight Champion "Deadly" Denny Dalton who is preparing for an October fight against the returning former welterweight champion Andrew "6-Heads" Lewis.  Allison was also in Dalton's corner in Budapest, Hungary in August 2004 when the Guyanese suffered a controversial loss to Mihaly Kotai.
As a boxer, Allison won the New York State title in 1990 with a win over Jose Avila. More importantly, Allison was credited with resuscitating the Ricola Gym almost single-handedly and was the brainchild behind the now popular "Friday Night Amateur Fights" in Guyana. Allison died on the spot after he was riddled with bullets in view of his gym-mates and young amateur boxers, most under 12 years old.
Allison before death was trainer of top bantamweight prospect Leon Moore, world rated female heavyweight Pamela London and most of Guyana's National Amateur Champions. He leaves to mourn his two children and wife who are all based in the USA.
Send questions and comments to: carwynholland@hotmail.com