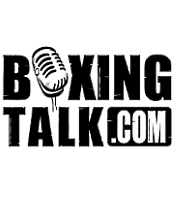 PRESS RELEASE:
Cruiserweight and amateur stand-out Aaron Williams will go for his third win as a professional this Friday night in a four rounder at the Gold Coast Casino in Las Vegas, NV.  William's 2- 0 with 1 K.O., is training in Las Vegas under the watchful eye of hall of fame trainer Jesse Reid.  In his last fight, July 1st, Williams dropped Doug Robertson twice in round one on his way to a four round unanimous decision. At 19, Aaron is very young and we are in no rush," said William's co-manager Pat Doljanin.  "But, I can say we are entertaining certain match-ups down the line.   I read were Matt Godfrey's promoter is saying he's having a hard time finding opponents for his fighter.  They must not be looking very hard, because Aaron Williams is here and he has three wins over Matt in the amateurs.  I see this as a great match up.  I'm sure Matt and his team will agree.  Keep in mind, I don't mean any disrespect to Matt Godfrey or his team.  All I'm saying is Aaron can answer the challenge and, hopefully, we can make it happen for a WBC Youth Title or something along those lines when the time is right."
Williams had an impressive amateur career racking-up a 93-10 record and capturing 9-national titles along the way.  Williams, bronze medalist at the 2004 Olympic Trials, won National PAL, Silver Gloves, Golden Gloves, and Junior Olympic International Championships.
The eight-bout card will be headlined by World-ranked lightweight Luis Arceo of Tijuana, Mexico, who faces Shamir Reyes of Brooklyn, N.Y., in the 10-round lightweight main event on the nationally and internationally televised "Guilty Fight Night" card Friday, July 22, at the Gold Coast Hotel & Casino in Las Vegas, Nev.  First bout starts at 7:00 p.m., doors open at 6:00p.m.  In addition, William's stable mate "Hurricane" Ivan Rodriguez (5-2, 3 K.O.'s) will be featured in a six-round Bantamweight bout.
Guilty Boxing's "Guilty Fight Night" telecasts are seen domestically on America One, Comcast Sports Chicago, DirecTV, Dish Network and The Urban Network; in Europe, Africa and middle eastern countries on Fox Sports International; in Europe and Africa on BEN Television; in the Caribbean on WCVI Super Station; and in Japan.
Guilty Boxing's weekly cards are seen in 202 million households worldwide, making Guilty Productions one of the fastest-growing providers of boxing television programming in the world.
This is another in the ongoing series of "Guilty Fight Night" cards. The innovative Guilty Boxing series was launched during May of 2004 and has presented cards in Arizona, California, Connecticut and Mexico as well as Las Vegas.
CLICK HERE FOR THE FULL PRESS RELEASE
Send questions and comments to: gleon@Boxingtalk.net