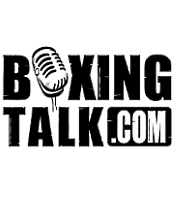 PRESS RELEASE:
– Guilty Boxing quickly has become a major promoter in terms of both broadcasting power and developing a world-class stable of fighters. Las Vegas-based Guilty Boxing, Inc. and Guilty Productions, Inc. were founded by Nick Rattenni to create a full-service boxing and production operation. Guilty provides a truly unique combination of promotion, production, sales and marketing professionals that are all dedicated to bringing true competition back to boxing.
"Guilty Fight Night" is a weekly boxing series that provides a minimum of 48 episodes a year to a continually expanding broadcast carriage of more than 60 million households all over the world on America One, Fox Sports International, BEN Television, Urban American Television and other cable outlets. Shows also feature an extensive amount of high-quality features and behind the scene looks at fighters and events emanating from locations like The Orleans Hotel & Casino and the Gold Coast Hotel & Casino in Las Vegas, Tijuana (Mexico), Connecticut, Puerto Rico, and southern California.
"In 'Guilty Fight Night' we have the vehicle to bring boxing back to the glory days when it was the most watched sport in the world, "Guilty vice president Jay Hassman explained. "We're able to showcase our boxers all over the world, boosting exposure not only for our fighters, but for Guilty as well. But Guilty isn't all about broadcasting, either. We're building a stable of superstars, boxers fighting or who will soon be fighting for major world titles. We have one world champion, Melinda Cooper, and Cosme Rivera hopefully will be fighting Zab Judah for the undisputed world welterweight title in May. Some of our other fighters are knocking on the door. For example, two Guilty fighters, Daniel Reyes and Omar "Lobito" Soto, are fighting Friday night (Feb. 25) at The Orleans in the IBF 105-pound title elimination match. Guilty already is having a major impact on professional boxing and we've really just started our business plan.