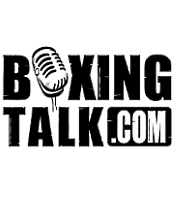 Press Release:
Unrelated world-class fighters Humberto "Zorita" Soto (26-5-2, 11 KOs) and Omar "Lobito" Soto (14-2-1, 10 KOs) are both, barring injuries or upsets, on the verge of major world title shots in 2005. Humberto, the WBC's No. 2 rated featherweight contender, has positioned himself for a WBC mandatory title shot against the winner of the impending WBC championship match between defending champion Injin Chi and No. 1 contender Rocky Juarez. Soto, rated in the top 10 by all of the other major boxing organizations (No. 5 WBA, No. 7 WBO, No. 8 IBF), also finds himself in line to challenge IBF/WBA unified title-holder Juan Marquez, possibly by winning a proposed elimination tournament, or WBO king Scott Harrison. This Friday night Humberto fights in the 10-round co-main event on "Guilty Fight Night" from Tijuana, Mexico.
Omar recently upset former IBF minimumweight champion and The Ring's No. 3 rated challenger, Daniel "El Olympico" Reyes (34-2-1, 29 KOs), in their IBF title eliminator match by unanimous 12-round decision, setting-up a championship fight for Soto in the not too distant future against the winner of the April 3 IBF 105-pound title match between defending champion Muhammad Rachman (49-7-3) and challenger Fahlan Sakkreerin in Indonesia. The WBC now rates Omar No. 13.
"Humberto and Omar are ready right now for their turn to be world champions," (Sotos' promoter) Guilty Boxing vice president Jay Hassman said. "We have a small army of typically tough Mexican fighters like the Sotos, led by five-time world champion Manuel Medina and IBF mandatory welterweight contender Cosme Rivera. In addition to them, we also have heavyweight Saul Montana, welterweights Jose Luis Cruz and Arturo Morales, lightweight Luis Arceo and Raymundo Gonzalez, featherweight Cristobal Cruz, junior bantamweight Jose Luis Araiza, and many more."
"Zorita" is unbeaten the last 2-½ years, 14 matches in a row, and his only loss in 24 fights was to Kevin Kelley in their 2002 NABA super featherweight championship match.  Humberto, reigning WBC Fecarbox lightweight champion, is the former WBC Fecarbox super bantamweight and featherweight champion, as well as the ex-WBC Youth super featherweight, Mundo Hispano and Pacific Coast featherweight title-holder.
"Lobito," former Mexican minimumweight champion, burst upon the 105-pound division scene with his recent upset of Reyes, who lost a 12-round split decision to Rahman in their 2004 title fight (117-114, 114-116, 114-115