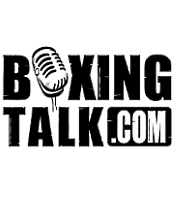 After sustaining the bitter taste of losing his NABF Featherweight Title and his first fight as a professional back in December, Robert "The Ghost" Guerrero is determined to have a sweeter experience when he takes on rugged Mexican Sandro Marcos next Thursday night, May 18, in the scheduled 10-round main event at the "Shark Tank" (home of the NHL's San Jose Sharks) at the HP Pavilion. 
Guerrero, the 23-year old Gilroy, CA, native 16-1-1 (9 KOs) is anxious to get back to business inside the ring and again attain the status as one of the top young prospects in boxing.  
"I don't ever want to experience anything but winning in the future," Guerrero said of his loss to Gabrielle Diaz.  "I wasn't myself that night and it showed in the ring.  Now that everything has been settled, my mind can concentrate on boxing again where I am totally focused on this fight and my goal to become a world champion.  I'm just excited to be back in the ring, especially in San Jose." 
Guerrero's opponent, Marcos, age 32, comes into the bout with a record of 25-14-2 (21 KOs).  The native of Mazatlan, SL, Mexico has shown a willingness to fight anyone as evidenced by the fact that three of his last four defeats have come at the hands of (Gabrielle) Diaz, as well as former world champions Jorge Paez and Kevin Kelley.  Just prior to his loss to Kelley last November, Marcos garnered the biggest victory of his career when he registered a second-round knockout of another former world champion – Johnny Tapia. 
"This is a big fight for Robert and an exciting event for the fans in San Jose," Guerrero promoter Dan Goossen declared.  "Robert realizes the importance of putting on impressive performances going forward.  I've believed from day one he had the tools to become a world champion, and more importantly, the qualities to become a star.  It all kicks in again next Thursday." 
Goossen Tutor Promotions will also present an exciting undercard to the Guerrero-Marcos bout.  In an eight-round junior welterweight bout, former world champion Willie Jorrin (29-2-1, 13 KOs) from Sacramento will be featured as he makes his long-awaited return to the ring. 
Also scheduled to appear on the San Jose card in separate bouts are hometown  favorite Ricardo Cortes (16-1-1, 12 KOs) in an eight-round super middleweight bout; undefeated Minneapolis junior middleweight Antonio Johnson (4-0, 2 KOs) in a four-rounder; and unbeaten Santa Barbara junior middleweight Francisco Santana (3-0, 3 KOs) in another contest scheduled for four rounds. 
There is no television for this event.  Tickets for the May 18th HP Pavilion event are on sale now and may be purchased by calling (408) 999-5748.