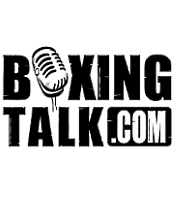 Montel Griffin (Boxingtalk #16) has fought the best light heavyweights from the last decade.  In fact he's the only fighter to defeat both Roy Jones Jr. (9th round DQ) and James Toney (12 RD Dec., twice).  On Thursday he will be fighting for his last chance to be considered a top contender in the light heavyweight division against Julio Gonzalez (Boxingtalk #5).  Gonzalez himself has defeated his share of the best of the light heavyweights in Dariusz Michalczewski (12 RD Dec.) and current light heavyweight king Glen Johnson (10 RD Dec.).  The winner will earn the right to fight Clinton Woods for the IBF World Title, and the loser will be lost in the recycler of the light heavyweight division.
Griffin's career was on the fast track in the beginning as his 15th fight was against the legendary James Toney.  Griffin won a close decision, and then went on to repeat the feat a year and a half later.  Griffin followed up his wins over Toney with a win over Roy Jones by 9th round DQ for the WBC Title.  Griffin was ahead on two of the cards at the time of DQ.  Roy Jones would go on to knock out Griffin in the first round of the rematch and from there Griffin's career went on a downfall.  Griffin won seven straight then lost again, this time to Eric Harding.  In the following years Griffin would be knocked out against Michalczewski and then was dominated by Antonio Tarver.  Last fall Griffin would make some noise once again by losing a controversial decision to Rico Hoye then followed up by defeating spoiler Sam Reese.  Between his losses to Michalczewski and Tarver, Griffin had meaningful wins over Derek Harmon and George Jones. 
Griffin always had the tools to be one of the best fighters in the world; however, his style has made him one of the least marketable.  Griffin is a defensive fighter who's fights are ugly to watch and very hard to score.  Most people discount his win over Roy Jones because he was hit after being knocked down and then was dominated in the rematch.  Both of his victories over Toney were hotly protested as both times many people in boxing had the feeling that Toney won the fights.  This will be Griffin's last chance to make the most of all the potential many in the sport felt he had in the beginning of his career.
February 2, 2001 Julio Gonzalez put his name on the light heavyweight map by defeating Julian Letterlough in one of the best light heavyweight fights in a very long time.  Five months later Gonzalez would lose a one sided fight to Roy Jones.  Gonzalez won eight straight including the mention wins over Michalczewski for the WBO Title and Johnson.  Gonzalez would lose his title in his first defense to Zsolt Erdei, and then followed up with two wins, one against David Telesco.   
Gonzalez has two things going for him, youth as he's only 28 and resiliency as he has bounced back from defeat in the past.  Gonzalez has also developed a huge following from Latino fight fans.  He is a very tough fighter and has knockout power.  Unlike Griffin, Gonzalez can lose and still comeback.  But that won't make him fight one inch less than if this was a world title fight.
Gonzalez always brings it, and has very entertaining fights.  On the other hand Griffin can make any fighter look bad.  It will be interesting to see if he can figure out Griffin's tricky style and make this fight entertaining or if he'll fall victim to Griffin's defense.