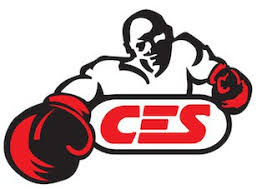 Less than two weeks from his heavyweight bout scheduled for Saturday, November 28th in Los Angeles, CES Boxing's Juiseppe "Sicilian Nightmare" "Cusumano is now prepping for a boxing curveball – a sudden change in opponent. With Mississippi's Nick Jones unable to obtain a license in the state of California, Cusumano (18-3, 16 KOs) will now challenge Greg Corbin (15-3, 9 KOs) of Dallas, a former National Golden Gloves champion and fellow 6-4 big man ready to embrace the opportunity of a lifetime on the Mike Tyson-Roy Jones Jr. undercard at The Staples Center.
Cusumano-Corbin, scheduled for eight rounds, is one of seven fights scheduled for November 28th, including the exhibition headliner between ring legends Tyson and Jones, who fight eight rounds for the [idiotic] WBC Frontline championship. With no fans in attendance, the card is available for purchase on pay per view via or on the newly-launched Triller app.
This is no walk in the park for Cusumano; Corbin started life as a pro with 15 consecutive victories, including a spectacular knockout win over Homero Fonseca in 2018. He is best remembered for his three staright losses to ex-IBF champion Charles Martin and rising prospects Filip Hrgovic and Stephan Shaw, who are now a combined 25-0.
Cusumano's not-so-secret weapon may be the influence of his recent two-month training camp in Providence, where he trained under the guidance of Roland Estrada; his son, former Olympian and heavyweight contender Jason "Big Six" Estrada, and former cruiserweight title challenger Matt "Too Smooth" Godfrey. This is an ever-changing landscape for Cusumano, who typically trains in his hometown of Danville, VA, but decided to minimize distractions and add a new set of voices to his camp in anticipation of the biggest fight of his career.
With Jones out, this is now a crossroads fight between two heavyweight contenders looking for a big win to get them back on track.