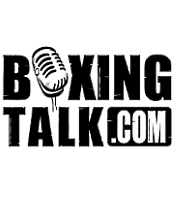 It's been almost five months since Allan "Sweetness" Green made the boxing world sit up and take notice with an 18-second demolition of undefeated prospect Jaidon Codrington. Since then, the Oklahoma super middleweight has been keeping a low profile, fighting only once in a keep-busy bout in January. Green will return to the national spotlight on April 26, 2006 when he squares off with former Contender cast member Anthony Bonsante on an ESPN2 card originating from Miami, Oklahoma. Not surprisingly, the supremely confident Green is anticipating an easy night's work.
"I respect all opponents, but this fight will be a blowout" predicted Green, speaking by phone from his native Tulsa. "This fight will be a mismatch. He's too short [Bonsante is listed at 5'9", which is five inches shorter than Green], too slow, doesn't have the power, doesn't have the footwork. He's gotten in way way over his head."
"All I have to do is go in there, do what I do best, and just be Allan Green" he said. "You definitely have to be careful in there with anybody, but nothing in particular with Bonsante. Like you said, he is a veteran, but at the end of the day it'll be a blowout".
Bonsante was not the first choice of opponent for Green or his promoter Tony Holden. The fighter's team had been looking for a fight with a respected super middleweight in order for Green to position himself closer to title contention with a win. According to Green, calls were placed to a number of world-class super middleweights including Omar Sheika and Canada's Lucien Bute, but Green claims neither was willing to take the gamble and face the former amateur standout who is now 19-0 as a pro. After those efforts fell through, a bout was made with Bonsante. Savvy to the ways of the boxing business, Green realizes that the risk outweighed the reward for many prospective opponents.
An upside to the Bonsante bout however, will be the greater exposure Green receives from fighting someone from the "Contender". The 26 year old agrees the fight is a great opportunity to showcase his skills before a wider audience, but has concerns about a media backlash.
"I look it at it as a golden opportunity, but I just don't want the media and everybody knocking it down" he said. "Whenever it comes to Allan Green, they like to knock it down a little bit".
"Just like they did me with Jaidon" he continued. "At first, he was gonna beat me, probably stop me. Then, I blew him out in a few seconds. [People were saying] 'He was green, he wasn't ready for Allan. Allan still hadn't fought anybody.'"
"It'll be the same thing with Bonsante. Him fighting (Jessie) Brinkley or Peter Manfredo, then he's a somebody. When he fights me, he's a nobody. But you know, I look at it somewhat as flattery. I look at it (as) the media saying 'Allan Green is just that much better than everybody he's fought, so it's really not a match for him'".
The Codrington fight and its controversial aftermath of Green plugging a sponsor just after Codrington was carried out on a stretcher generated a lot of attention for the fighter. Green insists he's put the whole episode behind him. "I don't want to talk about that fight anymore" he said. "That fights in the past. I wish Jaidon the best, and I hope he comes back (and) does good things. I'm moving on to bigger and better things. I don't want to base my whole career off the Jaidon Codrington knockout".
For the fight with Bonsante, Green is already hard at work in the gym with trainer Scott Burnett. Helping him get ready are sparring partners Martin Verdin and Zane Marks. He's also benefiting from the experience of training with veteran contender Antwun Echols, who's in Tulsa preparing for an April 5, 2006 bout against Mohammad Said in New Orleans.
"Antwun is my boy" Green said, when asked what it's like being around a veteran like Echols. "Actually, I took Antwun on a little stroll around my city today. Antwun's a great guy, he's given me great work. I'm looking for him to get back".
It seems that Green is leaving nothing to chance despite his belief that he is a much better fighter than the 29-7-3 Bonsante. The veteran stands in the way of Green's goal of establishing himself as a legitimate world title challenger in the near future. Never one to pull punches in the ring or an interview, Green had a few words of advice for his opponent, best known on "The Contender" for being a hard working single father of two. "It'd be best he left his kids at home for this fight, because after April 26th I'll be forever known to his children as the Boogeyman".
Green adds in closing, "I am a contender; I don't have to go on the show. I don't have to go on to a game show or the Price is Right, Wheel of Fortune, any other bulls**t like that to be a contender".