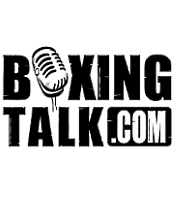 Who is the fag here? Is it Hatton, or Warren? Every time Hatton is in a position to prove he is real something always comes up to make the fight not come off. Sharmba went to England to punish no joke steward just to set up a fight with Hatton. Why did the fight not happen? Harris is a world champion, why would Hatton blow this fight off? I know Hatton is the draw, but dose he not want to fight for a title? We all know that Gatti ain't going over to England. You know why? He doesn't have to he can make money right here. Tszyu not going over there to fight because he doesn't have to. If Sharmba wins his fight coming up with Tszyu he won't have to go to England to make a fight, so what the hell are Hatton and Warren doing blowing a championship match with the only champ that they can even come close to dictating to?
OnFire's response:
Warren has Hatton to fatten his pocket. Who ever it is, they just need to stop it. Vivian Harris was willing to fight. Now it won't happen, for fans is that right? They call him the Hit Man but who is he hittin. To turn down $750,000 what are you kiddin? Harris wanted the biddin to go to the purse. Now Hatton is fighting someone in a hearst. Warren pulled Ricky right off of the ranking. Cause I'm sure that he knew Hatton would get a spanking. Now Hatton is fighting "No Joke" it's a joke. Fighting with Sharmba he won't have no hope. Tszyu can came back and beat on this kid. But has other plans to repeat what he did. Mitchell is here and so is his knee. HEY WARREN, HEY HATTON. Fight somebody PLEASE. The fans want to see you step up competition. Tell Warren step back and stop all the bitchin'. I'm sure we're all itchin' to see you get tested. What Warren don't want is for you to get bested.
--------
Yo, what up Onfire? You know I have to keep coming at you with the questions. I just read the interview with Manny Steward, and as usual, when he talks he always has something good to say. He mentioned that Oscar has a good chance to win if he fights his fight, which I agree with 100%, I think he needs to get rid of Mayweather as a trainer too. Mayweather doesn't allow De La Hoya to use his hooks and body shots as well as De La Hoya can. I believe DLH would have gotten Vargas out of there earlier than the 11th if he had not have been listening to Mayweather. A while ago I told good ole Greg Leon that I thought Oscar was going to defeat Hopkins, and as usual I got the normal Boxingtalk.net response, "De La Hoya is going to get killed".
What's your take on the fight? I hope you not on the Hopkins bandwagon. Speaking of which I've noticed that yo got like 3 interviews and Oscar doesn't have one. Is that because Oscar is secluded and don't want to talk or is that because ya'll over there aint trying to talk to De La Hoya? Also lets be real the state of the Heavyweight Division is SAD. Vitali is about to Fight Monte Barrett???? Why who did Barrett beat that he should get a shot??? I mean you got Chris Byrd, and John "The Boring Man" Ruiz, no wonder no one is paying attention to the sport. I saw the James Toney interview the other day and the man sounded like he could barely breathe, let alone box for 12 rounds. Speaking of which, when Boxingtalk gonna catch up with my man Hasim Rahman? Now that Lewis is gone I think he's got a legimate shot at being Champ. Truth be told anyone could be heavyweight champ the way these sad Heavyweights look. Do you have any big picks or prospects in the heavyweight division?
Tee, Baltimore
OnFire's response:
What the deal Tee? As one of the top trainers in the world today Stewart knows the sport well. Oscar does have a good chance to defeat Bernard. Delahoya has to be in the best shape possible. He has to utilize his speed and ring generalship. Hopkins is always physically prepared and is great at breaking a fighter down. DLH needs to box and stay away from Hopkins. Hopkins would want to be inside but can also box as we've seen in the past. As I've mentioned before I think this fight will not be as easy as everyone believes. DLH has never been manhandled even when he's faded in the later rounds. Hopkins had trouble catching Morrad Hakkar and I believe DLH's foot speed is superior to many. Alot of people are choosing X Man to destroy The Golden Boy based on the last fights. That couldn't have been the best DLH that we're capable of seeing. The best is yet to come. I too think that Mayweather's style of boxing hinders DLH's best qualities. That shoulder move kills me because you can see DLH wanting to use it. I'll be honest, I have not made a solid pick but I'm not one that thinks Hopkins will destroy DLH... Oscar has his trainer secluded, who couldn't make it to Bojado fight, so imagine. He's fighting the fight of his life, his career and most importantly history. I think we have a better chance of getting the president right now (laughs). Seriously, Boxingtalk is doing what we do best to bring you the latest and greatest interviews... The BIG men. Heavyweights. Vitali Klitschko is probably fighting Monte Barrett because he thinks it's an easy victory. Barrett is coming off a spectacular win over Dominck Guinn. His confidence is sky high right now. Vitali and his people probably see that Monte only has sixteen knockouts in thirty-three fights. Since the heavyweights are in a sad state of affairs what can we expect? Chris Byrd and John Ruiz are with DKP and Vitali is not. That could also be the reason we are seing those fights instead. The last time I saw Barrett I told him to go right hand crazy because Vitali is open for it. I hope he brings it home... James Toney, the fighter who wants to slap everybody. Toney-Booker as a title elimination? That's how bad the division is. I thought the same thing when I saw the video a few weeks back. He had to be around 260lbs if not more at the time. I hope he's working it off. I have been trying to get a hold of Rahman for some time now. Doing what we need to do to make it happen. Yea, anyone could be heavyweight champ but only if they're with King. He holds three of the belts and you can bet that he will just keep putting his fighters against one another in order to recycle the titles. MY man in the heavyweight division is Chris "Rapid Fire" Byrd. He has the longevity in the division and has a win over the man people consider the real champ (oh yeah?). I know people will mention the injury and all but a win is a win. Maybe if he wouldn't have missed so much his shoulder would never have been injured. Be on the lookout for Vladimir Virchis and Nicolay Valuev in the heavyweight division.
--------
Hey, boxingtalkers. I would just like to add something about the Corrales - Freitas fight. it seems people are either praising or insulting Freitas for quitting in the 10th. Well, I fall somewhere in between. Freitas did a wonderful job of boxing until he started tiring around the 6th or so. Corrales sent him down hard three times, but he was able to get up quickly and wasn't beaten like Vargas (vs. Trinidad). Now, I don't think there's anything wrong with quitting if you're losing and it looks like you could get stopped, but if this happened all the time would anyone watch boxing still? It's Freitas decision, but it will affect the way people will see him for the rest of his career, no question. He didn't show the heart of a champion. He did show again that aside from his speed and movement he does not have good defense. Corrales and Casamayor were the only top tier guys that he faced, and he showed that his power isn't very effective, and he barely had the ability to run away from Casamayor to get the W, which is exactly why he wouldn't fight a rematch. Freitas is a good offensive fighter, but he's pretty much one dimensional. I respect him as a person, gentleman, and boxer. And I respect his decision to quit, but I don't respect him as a great champion, though, because of what happened. We support Showtime, who pays Freitas millions of dollars to fight, not to just quit. Now, on to Corrales. I would love to see him against Castillo. That's the #1 fight I'd like to see at lightweight. It would be a good guage to testing him against where Mayweather was at lightweight. Since Mayweather doesn't seem to have brought his power with him, do you think Corrales would have a better chance against him at jr. welter or welter, or do you think Mayweather is still just too skilled? At jr. lightweight I would love to see Casamayor vs. Morales.
Joe (Decatur, Ga.)
OnFire's response:
What's happening Joe? We as fans love the knockout. We even scream when the referee stops the fight too soon. In boxing the goal is to prove that you are the best man in the ring. If it happens via ko or if a fighter quits, doesn't that prove it? We know that Diego Corrales was the better man in the fight. You are not alone in your feelings and that is understandable. To represent the championship says that you are the best in the world. Many felt that Acelino Freitas didn't represent that. Could it be people expected too much from Freitas? Maybe he wasn't the champion some gave him all the credit for. What if he never had what we thought he did but we never found out due to his level of competition? Corrales exposed him for what he really was not. A championship level fighter... Many people including myself have been quick to label Corrales the king at lightweight. I guess that's because his win was the freshest in my mind. But Castillo looms in the threnches waiting. Jose Luis Castillo gave Floyd Mayweather a run for his money in thier first meeting. Many though Castillo won the fight. Then they did it a second time with Mayweather repeating. Castillo held his own in both fights. Lazcano was dominated by Castillo in his last outing for the WBC title. Castillo has every right to lay claim to the lightweight throne. If and when the fight happens it should be another good one. I now believe that Mayweather's knockdowns of Corrales were due to quick shots that he did not see. As I have said before he has been down eight times but I really have never seen him hurt. He took some good shots from Freitas and didn't look to be affected. Fighting Castillo as you mentioned would allow us to see what he will be capable of doing. Both styles are very different... Casamayor is a crafty, strong and fast southpaw. Morales may look at other options before he goes this route. I know that Casamayor's people want the fight. Morales has mentioned that if he doesn't get the fight with Manny Pacquiao he will move up to lightweight. Beautiful.
--------
Hi, I think that guy JB, who writes in about the model boxing needs to get a girlfriend. He seems a little to excitable about naked women. If you have two women naked, you dont want them beating each other up do you? Anyway moving on, im from the Uk and would like your take on a few of our fighters in big matches, if Warren can ever pull a good fight out of his arse.
Hatton v's Gatti ?
Hatton v's Cotto ?
Calzage v's Hopkins ?
Calzage v's Tarver ?
Danny Williams v's Wlad K ?
Have you heard anything about Kevin Mitchell? He's gonna be a huge star. Also what do you think are the best 3 fights that can be made in boxing right now? And who are your top 5 p4p? Cheers
OnFire's response:
Hello. I would be happy if Frank Warren put Ricky Hatton in the ring with any fighter in the top ten. To get him in the ring with Gatti or Cotto would be a dream. Hatton is a come forward, pressure fighter. He has thirty-six fights and has only fought three times out of his hometown of England. Two very early in his career. We've seen what Gatti can do with pressure fighters. It has all the ingredients of becoming a war. Gatti looks to me the bigger fighter. Hatton has yet to prove anything to us fans by fighting sub-par competition. He may be exposed the first time he faces a real fighter. Gatti is real. I'm not too impressed with Cotto and I think Kelson Pinto can beat him. If he sticks to his gameplan and drops the right hand and much as Ndou did he has a good chance... Joe Calzaghe has wins over Chris Eubanks, Omar Sheika, Mario Veit, Charles Brewer and Byron Mitchell. Does that add up to Hopkins' Antwon Echols(twice), Syd Vanderpool, Keith Holmes, William Joppy and Felix Trinidad? Nope. But I believe that Calzaghe could be the stronger fighter. Again, another tough fight. One in which I don't believe Hopkins will have the upperhand on the inside...Tarver being a southpaw and campaining at a higher weight could be a different story. The edge in speed would have to go to Calzaghe in this one. Can Calzaghe hit hard enough to hurt Tarver? I think he can if he puts his punches together but he's liable to leave himself open for the bigger counter-punches... Danny Willaims is riding high off his defeat of Mike Tyson. Now he's trying to continue that high rise by taking a quick fight with Oleg Maskaev. If he can beat Maskaev I'd give him a great chance at beating Wladimir. With his punch and Wladimir's chin, it's a wrap... Never seen or heard of Kevin Mitchell but doing some research and finding out that Frank Warren is his manager I know what to expect... Mayweather-Gatti, Corrales-Castillo, Morales-Pacquiao, not in any particular order... Hopkins, Mayweather, Tarver, Morales, Pacquiao. Peace.
--------
Jose what up??? Does anyone 'really' care about Roy Jones Jr next fight with johnson. (other than Roy and his family) You know some people might want to make the case that they are curious to see how roy will do after his first defeat? BULLSHIT. Maybe others want to actually see him go for another belt. BIGGER BULLSHIT. We don't need too see him against anyone but Tarver. Give Tarver the 60/40 or 70/30 split on the next purse, he earned it.....What the fuck is Roy gonna prove by beating johnson. NOTHING. Roy get in the ring with Tarver or Retire. PERIOD !!! Who is this cat Miguel Cotto is going to stretch next....does he have any chance of really pulling an upset? get at me jose.
cesar, Ft. Lauderdale
OnFire's response:
What's up Ceasar? Honestly? I'm sure there are many who do. The fans wanted Tarver-Jones III right away and were sadly disappointed. Roy has said that he could not get up for a light heavyweight. Now in his return he is getting his up against Glengoffe Johnson. Surely not a heavyweight. Even though it's not the fight I'd prefer to see I am one of those who is interested in seeing where RJJ stands mentally. He was knocked out ugly(that's my bike punk). It's no surprise that Roy is going after another belt. We should all know how much he loves them. Will it be an advantage at the bargaining table? Tarver doesn't think so. Maybe RJJ won't prove anything by beating Johnson. But Jonhson will try to prove that he can beat Jones.... Miguel Cotto is fighting an opponent who has two wins over him in the amatuers. I know that it's different in the professional ranks but mentally it's there. Kelson Pinto will come into this fight with the confidence of beating Cotto twice. They both have the same number of fights, twenty. Pinto with eighteen KOs and Cotto has sixteen. Seventeen of Pinto's KO have come in under four rounds as opposed to twelve for Cotto. Pinto comes into the ring at 6'0 while Cotto is 5' 8. Now you know a little about the guy Cotto is supposed to stretch. On paper he has what it takes to make it an upset. I think he'll give hell trying.
--------
I don't know the complete details about how negotiations broke down and derailed the Harris vs Hatton fight but I hope Vivian Harris checks out this site and, if this is posted, reads this: Vivian, you should have taken the damn fight man. If you truly in your heart felt you can beat the guy you should have taken your ass over to England and taken your frustrations about the purse out on that muthafuka. The rematch he would've wanted so badly after getting KO'd in front of his countrymen would have been so much sweeter. I thought you would've won the fight. Now he has withdrawn from the mandatory position to avoid a purse bid but let's face it, he's the draw man. That seems to be the most basic element in determining who gets paid more. Many champions weren't paid as much as the challenger when the challenger was the draw. World champion Antonio Tarver made less than challenger Roy Jones Jr. in their first fight as champion AND their second fight as challenger. He knew that this wasn't quite the open door he was looking for, but it damn sure was the key to open that door and he took full advantage of it. What do you think he'll make in his next fight compared to what he would be making had he not conceded to the terms of the contract and fought Jones. World champion Hopkins wouldn't get paid what De La Hoya does even if Oscar wasn't promoting the fight. You see the point I'm making here? And now I'm reading on this site that Stewart says you might defend your title against Floyd Mayweather Jr. If that happens then I think you'll be paid very well, but do you really think you'll be paid more than him simply because he's challenging you for your title? Are you gonna demand that it go to purse bid? Same goes for Gatti. At this point, anybody who knocks out any of the guys I just mentioned will have "made it" and it'll be up to them to keep it. Like I said, this is from a selfish point of view but it's what's on my mind.
Brian Johnson---Anchorage, Alaska
OnFire's response:
Most of the time the details for fights not happening is money. Fighters wanting alot. Promoters wanting even more. Just when we thought Hatton would be in a competitive fight things change. Just when we think Harris is going to England to kick ass he changes his mind. I'm thinking if Stewart had anything to do with that decision it could be for good reason. It will be interesting to see where Harris goes from here. He's been talked up in some good fights but none have materialized. Tarver took the lesser of the purse for both fights. He did this with the confidence that when he beat Jones he would get the bigger cut. Harris should have done the same thing. Cotto will be trying for the WBO. Could that leave Mayweather at number one for the WBA? I'd like to see Mayweather-Harris. Why not? And this where your selfish point of views will be respected.
--------
I saw that Ricky Hatton is fighting Michael "No Joke" Stewart for the IBF #1 ranking. How is this possible? The IBF has Miguel Cotto as the #1 and Ricky Hatton and Stewart as #3 and #4, respectively, so how can they fight for the #1? Shouldn't Miguel Cotto, the current #1 fight for that position? They want the winner of that match to face the winner of the Mitchell - Tszyu match. That is ludicrous! Sharmba just beat Stewart a few months ago in convincing fashion. Also, neither RH nor MS are a match for the winner (Sharmba, IMHO) of that fight! What do you think? Also, who do you think Vivian Harris will fight next? Maybe Spaddy or Branco? I doubt Mayweather would fight him since he's looking for a name by beating Gatti. I don't know who E. Stewart had in mind when he said they have plenty of top guys to choose from.
Fernando.
OnFire's response:
Anything is possible with the IBF who ranked Andrew Golota so that Don King could match him with Chris Byrd. Ricky Hatton is the number one ranked fighter in the WBA and that fight won't even happen. Warren threatening to pull Hatton from the WBA rankings. Fighting "No Joke" proves nothing, unless of course, he loses. Do you really believe that Warren would excercise his mandatory position if they somehow were to make number one? IMO both Mitchell and Tszyu would make easy work of Hatton. I also believe that Mitchell beats Tszyu in the rematch..It's anybody's guess where he goes from here but I'm sure with Emmanuel Stewart working with the slightly unknown champion things will happen. Heck, don't be surprised if he rematches with Oktay Urkal. Imagine that. Don't be surprised if they try to get Leija or Dorin after his first lose. Stewart is smart.
--------
Yo OnFire, Suuuuuuuup Kiddd!!!! Yo man, This bullshit got to stop, NOW! I`ve been reading all this B.S. about Rican fighters better than Mexican Fighters, Nicarguan fighters better than Rican fighters or more champs come put of my country than yours or whatever..Man, we should be proud that we have had alot of "LATIN/SPANISH" fighters making it, PERIOD. I mean back in the day in the 40`s and 50`s, this sport used to belonged to Afro-Americans , Irish, and Italians. Now we have our latino people making headlines. Yo, I`m Cuban, and I`m glad we had boxers like Gavilan, young Camacho in his prime, Chavez, Chacon, Vazquez, Trinidad, Mayorga, Arguello etc etc etc... Lets just stop this "my country is better than yours" and just judge the fight by the fighters and their skills. What we should complain about are the corrupted judges and corrupted promoters that ruin the sport of boxing. Hopefully , One day the sport of Boxing will be as big as the Super bowl or the World Series!
~Joe from BROOKLYN
OnFire's response:
Whats' good Joe? Just want to say that Boxing is bigger than any cereal bowl or whirled cherries to ME. In baseball and basketball you play with balls. In Boxing you must have a pair. You play football. You can play soccer. In Boxing, you better not play. It could get you hurt. It's BIGGER to ME....We should be happy that we have boxing. The best fighting the best. The different opinions and debatable subjects. All kinds of backgrounds, styles and characters. Two men, most of the time equally matched until someone takes the lead. Boxing, fighting, brawling, ducking, dropping, falling. Who's the better man in the ring that night? That's the bottom line.
--------
what's up OnFire?
doing real good w/ the mailbags. i wanted to ask the best boxing website a few questions- i hear james toney will be fighting that booker cat soon for the #1 wbc spot, and as a james toney fan that puts me right on top of the world, but i hear james is looking like the michelin man again at around 260. when can i expect another james toney interview, and could we get his weight settled- how much can he lose before the fight, will he be crushing his own ankle, etc. and i don't know much about this rydell booker, either. is he the kind of boxer that we can expect to get on his bicycle and test james toney's legs, or is he just going to stand in front of jt all night long. keep up the good work.
thanks, nero
OnFire's response:
What's happening nero? Thanks. Glad you're enjoying them. Rydell Booker is an undefeated heavyweight with a record of twenty-two wins and no loses. Twelve of his wins coming by way of knockout. He has wins over Arthur Williams and Uriah Grant but both don't add up to a James Toney. Lights Out has more first round knockouts than Booker's total of twelve. Rydell has fought twice this year for a while Toney has been sidelined with an injury. His last outing was in 2003 against Holyfield. James seems to have gain weight and now we'll see if the dedication is there. Will he have the confidence to train at one hundred percent without the injury being on his mind? Will he be lax since there is no limit to being a heavyweight? Booker needs to give Toney movement to put that ankle on overtime and watch for Toney's sneaky counter-attacks. Not an easy thing to do. Toney CANT lose to this guy. He better not(laughs).
--------
G. Leon Will Again Be Hosting The Mailbag.




MEMBERS CLICK HERE TO READ THE FULL MAILBAG
Send questions and comments to: gleon@boxingtalk.net