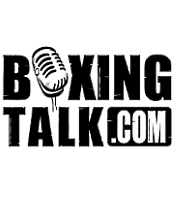 Hey, As usual, you're putting some great articles out there. One thing that's been bugging me in the boxing world these past few months is the general dismissal of De La Hoya prior to his Hopkins match. People are going on about DLH's health risks; Hopkins being just too big and too good... Now I know it's easy to be wise in hindsight, but I personally made a few cents recently by betting on Corrales to stop Freitas and Danny Williams to stop Tyson (I even picked the round there). Come September I'm putting a whole heap of change on the Golden Boy (despite the fact I love Hopkins). What do you think - am I pushing my luck now, or could I be celebrating third time lucky? I for one am reading absolutely zero into the Sturm fight. Man, I saw De La Hoya a week later and he looked in rude health; six-pack, chisled... just what he'll need to out-speed, outsmart and out-work the Executioner. Thoughts, dude?
OnFire's response:
Alot of knowledgable boxing heads are choosing Bernard Hopkins to beat/destroy/crush/kill/maime DeLaHoya. Oscar has a history of fading in the later rounds. Hopkins has five knockouts after the ninth round. Bernard has the mental thoughness and well as the physically attributes to be able to do what he does even at this age. But have we ever really seen anyone manhandle DLH? Once again, I'm thinking this isn't going to be as easy a fight as many imagine. Even in the later rounds. The DLH we saw against Sturm was not in the best of shape. He's should know better this time around. The Golden Boy will be in the best shape possible for this battle. However this fight ends I will be satisfied. Unless it's a contraversial decision. Haven't made a solid pick myself so I can't tell you where to put your dough. DLH has mentioned he will come in at around 155lbs give or take a pound. With his footwork he can give Bernard trouble ala Morrade Hakkar. There are no secrets. Or at least that's what many people think.
Fire, I appreciate you mentioning my Freitas-Corrales insight on 1 of your previous mailbag answers. I told everyone that Chico would take Freitas shots and eat him up like pacman. The 5lbs. probably helped but he took some vicious shots from a prime Roberto Garcia at 130 and that fight looked alot like the Freitas fight w/ Chico losing early rds. and stalking his man while turning the heat up rd after rd until eventually his power shined through. I stated last week that Corrales has trouble w/ slick, speedy fighters. Their fast hands seem to stun him and cause flash knockdowns. Whats your opinion on why Corrales went down 5 times to mayweather and 3 to cassamoyer but withstood Freitas best punches and Garcia's? I spoke to Diego last year about the mayweather loss and he said it just wasn't him that night and that he felt weak but never attributed the weakness to any weightloss. Hey, every fighter is entitled to one bad night. And on that note, I noticed you reopened Trinidad-hopkins discussions. Trinidad had an off night and hopkins fought the best fight of his life plain and simple. The rematch is a pick'em (although the oddsmakers would have hopkins as the favorite i'm sure, in my opinion its a pick'em so of course my money would be on Tito) and it would come down to who wants it more. Hopkins is gettin' paid win or lose Sept. 18 and i'm sure thats all he cares about. Trinidad is motivated by revenge and hopkins is motivated by money but after the 18th he'll be 10 million richer and should be set, so in my opinion Trinidad will want it more. What do you think? Off night? Same outcome? I already know what Greg would say "lets wait and see how they look in their next fight" and he's right its a little premature but they could both lose their next fights and still do a rematch, right? And last I want to say that Freitas was hurt and completely out of gas in that 10th rd. He had know legs and he knew he would be pummeled if he had continued. He didn't win any fans by quitting but he probably extended his career b/c Corrales was coming on strong. Did you notice that Corrales hurt him with just about every clean shot he landed? You could tell b/c he spit out his mouthpiece twice before the first knockdown. And what was up w/ that, does he practice when to spit out the mouthpiece in training camp b/c he also did it against Barrios. And was it me or was Freitas trying to emulate Oscar's fight plan against Trinidad. It felt like I was watching the same fight for the first 7 rds which is ironic b/c I always thought Chico and Tito had very simular styles and movements but Freitas is no De La Hoya, plus he forgot to step up the running in the late rounds.
Take Care, BoOnFire's response:
Yes you did and the five pounds did him some good. True, Garcia gave him hell but he overcame that. I guess the knockdowns could have been the result of him getting caught with quick punches that he didn't see. He better start looking especially moving up in weight. Diego has shown time and again why he is and has been a great champion. I got to admit, Trinidad chose the wrong time to have a bad night. The fact that Bernard fought the "best fight of his life plain and simple" is the reason Trinidad had a bad night. Hopkins did all the right things and he did them better. Trinidad did all the right things but Bernard either neutralized it or capitalized on it. X Man's focus was the key. He boxed, moved and keep that damn right hand up and blocked most of Trinidad's bread and butter punch, the hook. Trinidad was dangerous throughout even as Bernard was slowly breaking him down. Hopkins has showed that he has wanted it as bad as anyone for many years both in and out of the ring. Bernard will go into the fight with the mental edge.
The fact that Tito has a lose to the Undisputed Champion is there. Hopkins is going for history and picking up a very nice check on the way there. I'm sure he would want to fight Trinidad but with King is it at all possible? Bernard has to get by DLH in order to think about Trinidad. The only correct thing to do is gauge thier performance and analyze it from there. There are the questions involved in the Trindad-Mayorga fights that need to be answered first as well. If he would have continued he would have been stopped and possibly hurt. Sometimes fans like a fighter for sentimental reasons and I'm sure he gained a fan or two even though most felt he dishonored himself and the championship he represented. Yes, I noticed. Also saw that Corrales wasn't really wasting any punches. As I've said before I believe Diego hurt Freitas as early as the 2 or 3 round. Even before he spit out the mouthpiece for the first time. It was a very short hook on the inside as Freitas held. I could have sworn that his chin touched his ear. The mouthpiece incident was to buy himself some time to recover but referee Mike Ortega did a great job in enforcing the rules by deducting a point. Freitas knew he had to imulate that style. Using his athleticim and speed he landed the combinations early and often as did Trinidad. The difference being that Corrales took advantage of the situation as where Trinidad could not. Enjoy.
OnFire, I want to make a quick comment on your comments. First of all, I have respect for all fighters because they risk their lives every fight. That being said, I still think Popo dropped his stock so low that it will never rebound, in my opinion, because if you have HEART then you go out fighting. If he decided to not stand up after that third knockdown I'd have more respect for him than after standing up at the count of 3 or 4 and just quitting. I wasn't mad because I was wrong, I was mad because I wanted to see the fight end by KO or by decision, not by someone quitting. To answer your question, had he gone out any other way I wouldn't have called him C level but the lack of heart drops him to that level, IMHO. And to answer Sergio for his email, I never said nobody else produces great fighters only that Puerto Rico produces more than anywhere else (go back a few mailbags and check). I'm from PR and my favorite fighter is "Finito" Lopez, a Mexican. That guy was BAD and nobody could touch him. This, I hope, ends the Mex-PR debate because I won't be mentioning it any more. I love all Latino fighters and would rather watch Telefutura than ESPN on Friday nights. Now that Corrales is the man at 135 I'd like to see him take on J.L. Castillo (if he can make the weight), Julio Diaz, Juan Diaz, or Jose M. Cotto (Miguel Cotto's little brother). If Morales comes up to 135 I think he would be too much for Chico, just as Floyd was. However, without all the problems outside the ring I think he will go the distance. Morales is an awesome boxer with power who is incredibly accurate so I see him winning the fight. Chico still has the puncher's chance but Morales has a brick for a chin. Keep up the awesome mailbags and thanx for letting us fans be heard!
Fernando
OnFire's response:
You are not alone as many people feel this way. Some have said he has no heart, no pride, is or isn't this or that. Others feel opposite. My co-worker told me that Freitas should have just stood on his knee and taken the count. My point being that we all feel different. The only thing that we can't debate about are the facts. And the fact is the Diego Corrales came to fight. Took some good shots. Gave better and got the win. Let's start to focus on the win for Diego as opposed to Freitas quitting. Finito Lopez was was a great champion and a treat to watch. He also is one of the few champions to retire undefeated. There are alot of fight here at lightweight, mainly the ones in which you mentioned. Castillo is tough and many had him winning the first fight with Mayweather. He can bang but can he handle Diego's bombs? He's been stoped four times out of the six loses. Chico has been dropped but never really hurt or stopped. Can Castillo be the first? This should be the fight to recognize the unfied champion as well as number one in the division. I don't think the Diaz' will be in a rush to fight Diego. I really do hope I'm wrong. If and when Morales moves up a fight with Corrales would be inevitable. Morales will give anyone at 130-135 trouble. I enjoyed his superb boxing against Hernandez.
Just wondering if boxingtalk has the final scoop on the Jones/Johnson fight in september? I have heard that it may be in portland or memphis. Haven't read any final details...since it's slated for spetember 25, i thought it must be settled soon to be promoted correctly.
scream back, stay-c (Upcoast Canada)
OnFire's response:
Check out our press release about Roy Jones vs Glenn Johnson. It's going down in Roy's first move at "Get Back" as he calls it. He has alot of questions to answer both in and out of the ring. Why Johnson? Is it to get the IBF title and sway the bargaining? Will he fight Tarver again? I've never wanted to see Roy fight so bad just to see how he handles it mentally. More to come. One.
first of all let me start by saying that I'm 100% Nicaraguan and as one I want to apologize to the member who send in this comment and anyone else that got offended and I just hope that the person who made the insults was not from Nicaragua.... Tito Trinidad is loved in Nicaragua as a fighter and a person. now to the comments Its true comming from a 3rd world country does not translate into producing great fighters..... but it does produce tough men that unfortunatelly for the same reasons of lack of help do not have great technical skillz but have lots of heart and determination which is the story for the Nicaraguan Boxers who have become champions on pure heart and toughness. the comment made about Puerto Rico produces more world champions on a yearly basis than Nicaragua has in their entire history... is not true Nicaragua has produce 7 World Champions
Alexis Arguello WBA FeatherWeight Tittle 1974 , WBC Super Featherweight 1978 , WBC Lightweight 1981
Eddie Gazo WBA Light Middleweight 1977
Rosendo Alvarez WBA Minimumweight 1995 , WBA Light Flyweight Tittle 2001
Adonis Rivas WBO Super Flyweight Tittle 1999 , WBO Flyweight Tittle 2002
Ricardo Mayorga WBA Welterweight Tittle 2002 , WBC Welterweight title 2003
Luis Alberto Perez IBF Jr. Bantamweight 2003
Eduardo Marquez WBO Minimumweight Tittle 2003
from 1970 to 1995 we had 2 world champions considering that our country was destroy by an earthquake and civil war, the contra scandal, sandinista movement etc, but from 1995 to 2004 we have had 5 world champions and we curently have 5 new fighters currently rank in the top 15 in the world boxing organizations.
Juan Palacios WBC #5 WBA #11 IBF #12 WBO #13
Carlos Fajardo WBA# 9 IBF # 14 WBO # 4
Nerys Espinoza WBC # 15 WBA #7 WBO #6
Julio Gamboa IBF # 12
Willian Gonzalez WBA # 14 WBO # 15
so you must atmit Nicaraguan boxing is progressing and unless puerto rico producess 7 world champions a year your comment was incorrect. The bottom line is that trinidad vs mayorga is going to be a great fight no matter who wins theres no need for insults...
peace felix
OnFire's response:
My hat goes off to you. Need I say more?
This is starting to get out of hand! Mike "Complete Joke" Stewart has no business being in the same ring with Ricky Hatton. Frank Warren has been protecting this kid for too long, so it's now blatantly obvious that Warren knows something that many don't: that Hatton just can't compete at the world-class level. There are DOZENS of top contenders at 140 who could be matched with Ridiculous Ricky, yet Warren matches him with bums every time. Keep an eye out for the upcoming website, hattonisajoke.com, I will be starting a number of "civil disobedience" sites in the near future, BoxingTalk Rocks!
Matt in Sac
OnFire's response:
Just when we thought we would see Hatton in a challenging fight, things go wrong. Vivian turning down Warren's offer. Warren removing Ricky as mandatory for the WBA. Hatton is not fighting a top ten fighter. Vivian, once again is on the sidelines even though he is the champion. Harris can box and is a solid puncher. Hatton has never been tested. IMO he should have taken the fight because now where will he go to get that kind of money? I'm sure Vivian harris will wanna check it out.
I dissagree with a lot of what your boy onfire has to say. I really don't care what he has to say about Perfect 10 Model Boxing, that shit was hot. Has he even seen it? He said real boxing fans wouldn't watch it? That is bullshit, I've been watching boxing since I was 8, and I watched it. There is no question that it is not on the level of ALi/Frasier, Hopkins/Trinidad, Gatti/Ward I, Holy/Bowe, Foreman/Frasier, but not many fights are. But it was a whole lot better than Ruiz vs anybody he decides to fight, except Roy, and that was only because it was Roy, most of the bullshit fights that were on ESPN, FSN. If I have a choice of watching some tits and ass in a cat fight, when the models are inteviewed naked BEFORE the fight, or Gerald Nobles huge tities bnouncing around the ring, I'm going with the chics everytime. I would rather watch those chics over some of the other bullshit I suffered through watching this year. That would have been better than Freitas/Grgorian, better than the DKP PPV show with Ruiz/Oquendo, Byrd/Golata, and the upcoming PPV with Byrd/McCline, Ruiz/Golata. I'm not buying that show, if it is $10 I will watch it, other than that I will have to read about it. Your boy also made a comment about commentary being meaningless during the broadcast. That is bullshit as well, on HBO normally you get some really insightful dialog and information about the fighters, strategy, negotiations, upcoming matches, etc. Even though they can be biased they are the best in the business by far. On that Morales/Hernandez card the commentary was bullshit, when I spend my $39.95 I want to have quality.
JB
OnFire's response:
And that, my friend, is the wonder of agreeing to disagree. I guess that was my opinion. Even if boxing wasn't the theme you probably would haved tuned in anyway but then again that also my opinion. No, but really, you serious about yours huh? (laughs) Hey if that's your cup of tea, my bad. I'm sure there were others who tuned in and will email about the knockers out(knock outs) that I missed.
A couple of issues...1.) Is Vernon Forest ever going to fight again? I am a big fan but he's been a no-show since he pulled out of the Teddy Reid fight. 2.) How can I do your predictions section? I mean I will do it for free. I would invite people to send me their predictions and put on a mini-contest for people who can pick the most right over a period of time. Your prediction section used to be the bomb when they put up all their picks and their records. That was the best part of the site to me.
Marlon
OnFire's response:
Forrest has been out longer than expected and many fans were disappointed when his fight with Reid fell through. Let's hope that his injury heals up one hundred percent and we see him back real soon. Will see what we could do to bring you the latest on The Viper. For any questions on becoming involved email Greg Leon.
Who the hell does this guy think he is, talking about knocking down the No. 3 rated WBC Light Heavyweight like that? Anyone would think that he is some kind of multi talented, ex Kick Boxing World Champion who knocks out just about everyone that he meets. Or does he think that training harder then any other fighter, along with a self discipline acquired through maturity will see him through his fights? He regularly describes himself as a 'Warrior', but what has he ever done to prove that?
Seriously, Paul Briggs is now starting to mature in to a well rounded boxer, not just a knockout specialist. He is one of the best in the world already, and still has more ring-craft left to learn. Along with Danny Green Australia will see in the next 12-18 months that they have some truly great talent coming through some of the World's toughest weight divisions. I personally admire them both, and wish them all the success they have strived for.
Andrew Nicholls.
OnFire's response:
To be honest I've never seen Briggs fight. I've seen pictures of him and he does look strong. If he gets by his next fight with Stripe Drews he will be the mandatory to Tarver. I look forward to seeing him in action. Jack Mosley trains him too and I wanna see how that goes as well. Thanks Andrew.
MEMBERS CLICK HERE TO READ THE FULL MAILBAG
Send questions and comments to: onfireboxing@verizon.net