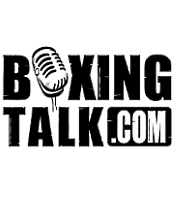 PRESS RELEASE:
Branco Sports Productions (BSP) have yet again underlined their ongoing commitment to bring boxing enthusiasts top-class international action. True to his reputation, promoter Branco Milenkovic, has taken the bold initiative of adding two further International title fights to next week's (September 30th) tournament at the Graceland Casino in Secunda.  
The two extra international Title fights will line up alongside Gabula Vabaza's WBA Inter-Continental junior featherweight title defence against the Ghanaian champion Anyeti Lareya.  
Former undefeated SA and WBC International bantamweight champion Vusi Malinga will make his comeback from a one-year suspension and attempt to regain the same title he used to hold.  
Malinga (13 fights, 2 losses -- 11 ko's), will contest the vacant WBC International bantam title against the unbeaten Limpopo champion and S.A # 2 Bantamweight Nkosinathi Tshinavhe (13-0).  
In the third high-profile bout, former Olympian Jeffrey Mathebula (15 wins, 1 loss, 2 draw), who has just recently linked up with BSP, moves up to featherweight to challenge for Ghanaian Osamanu Akaba's (16 wins, 1 loss draw 2) WBC International title.  
" This is going to cost me an arm and a leg to stage, but it's not about the cost factor, it's about giving South African boxers the exposure they deserve in the international arena," said Milenkovic.  
Branco has always prided himself on the fact that his promotional consortium are committed to keeping the boxers under their wing constantly active.  
" BSP's ever-expanding stable of champions has put us under increasing pressure, not only from the TV network, but also the boxers themselves," Milenkovic pointed out.  
" It is, therefore, our ongoing duty  to come up with cutting-edge match-making and top-notch tournaments," added the flamboyant promoter.  
Malinga is understandably delighted to be back in the ring again next Friday and is no doubt confidently eyeing a return to the #7 WBC world rating he commanded before being suspended.  
For a variety of reasons, Mathebula has unfortunately been in-active for some time and he will want to silence his army of detractors by capturing WBC International honours.  
Main attraction Vabaza is the only SA boxer currently rated by all four major sanctioning bodies (WBC # 6, WBA # 7, IBF # 14, WBO # 15) and puts his WBA Inter-Continental title on the line for the first time.  
The East London-based champion, who is being marketed countrywide now, annexed the title in February this year against the tough Filllipino champion Roger Galicia.  
Co-promoter Baby Jake Matlala is extremely confident that this 'Triple Header" Championship Bonanza at Graceland on September 30th, will outdo all the previous classics staged in the past 12 months by BSP.  
Classic encounters that come immediately to mind, amongst others are: the Vabaza-Galicia scrap, Hawk Makepula vs Roly Lunas, Mkhize Myekeni vs Sonnyboy Jaro, Khulile Makeba vs Nqubela Gwazela, Joe Makaringe vs Phillip Kotey, and last week's Simon Ramoni- Khulile Makeba fistic feast.  
" I am convinced it will be very difficult to overlook any of those fights mentioned when the adjudication panel sit later this year to pick a Fight of the Year," said Matlala.  
*** The undercard will feature Mpumalanga junior lightweight Patrick Masango (SA # 3) up against national # 4 Godfrey Nzimande as well as the newest junior lightweight, Jasper Seroka up against Lawrence Nenungwe.  
The Tournament will be screened live on SABC Sport's "Blow by Blow" -- Uncut on SABC 2 from 10pm.  
Tickets have been pegged at just R50-00, a very reasonable price considering the magnitude of the tournament and are on sale at Graceland.  
The Full Bill is as Follows:    
Issued For and on Behalf of: Branco Sports Productions by: Trevor Cramer Communications (082) 770-0677