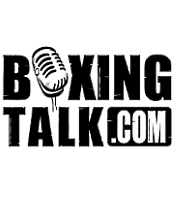 PRESS RELEASE:
Dan Goossen spans the globe in a mind boggling 23 days, starting off today with a 6,ooo mile, 11 hour flight to jolly ole' England, where he will be perched ringside as Huntington Beach's Julio Gonzales faces Clinton Woods for the Englishman's IBF light heavyweight championship, Friday, September 9.  After a pip, pip, cheerio Goossen will fly to Atlanta for his charge Lakva Sim's IBF title elimination bout against Ebo Elder on September 16.  Later that evening he flies to Lemoore, California to see his top featherweight Robert "The Ghost" Guerrero defend his NABF title also on September 16, West Coast time. The flights keep coming, when he will touch down in Las Vegas for fight #4 on September 17 when their IBF champion Robbie Peden fights legendary WBC champion Marco Antonio Barrera at the MGM Grand celebrating Mexican Independence Day, Australian style. 
Talk about frequent flyer miles, these four trips alone amount to 16,000 miles, and he's not done yet and the madness continues!  
After the Las Vegas event, he will turn his attention to his Sacramento and Reno events, featuring Glen Johnson fighting an IBF title elimination bout against George Jones on the "Best Damn Fight Night" on Friday, September 30 at Cache Creek Casino Resort.  That night, he packs the bags and heads into Reno, NV for "Lights Out in Reno" promotion featuring James Toney against Dominic Guinn on Saturday, October 1.   
Add another 3,000 miles, countless hours, all you can eat peanuts, and SuperGoose has circled the Western Hemisphere encompassing 7 events in 23 days.  Even the Concord would have to stop for refueling!