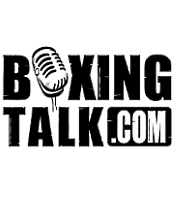 PRESS RELEASE:
Tickets are on sale now!  RMB Presents is bringing you boxing at its very best here in the Rocky Mountain Region.  This debut card looks like a blockbuster line up with evenly matched bouts from top to bottom.  This bout sheet clearly shows we build fighters, not records.  We promised you the best boxing in the region and we are delivering!
The main event will see Colorado's top prospect, Larry "Pitt Bull" Gonzales, 8-0, 2 kos in his first 10 rounder against Felix Rios, 6-2, 3 kos who will fight his first 10 rounder as well.  Rios is a hard punching; let your hands go type of fighter.  He is coming off of 2 straight first round knockouts.  Although he hasn't faced the level of competition Gonzales has, Rios is one tough fighter with a big punch and the style to give Gonzales fits.  The hardest part for Gonzales may be getting ready for an opponent of this caliber only 13 days after fighting another tough bout with Russell Jones on July 17th at the Denver Athletic Club.  Gonzales was the 2002 National Golden Gloves Champion and is trained by up and comer Jake Ramos who is proving to be one of Colorado's best.
The co main event will see Torrence "Dynamite" Daniels, 2-1-1, 1 ko in his homecoming bout of sorts.  Cheyenne, Wyoming is as close to home as Daniels has had made it thus far in his career fighting exclusively on the road from California to Florida.  Colorado boxing fans will remember Torrence from the World Class Athlete Program (WCAP) that invaded the Colorado amateur tournaments over the years.  Daniels will face tough veteran, Ricky Ponce, 2-2-1, 2kos of New Mexico in a six rounder.  Ponce is a big puncher who is in crowd pleasing fights every time out.  Daniels was the alternate on the 2004 Olympic team having lost in the finals of the Olympic Trials to Roberto Benitez. Daniels is trained by Basheer Abdullah who coached the Olympic team in Athens. 
The feature bout will show case Manny Perez in his first bout in over 9 months.  He will be fighting his first six rounder against durable puncher Javier Segura, 4-6, 4kos, of Nebraska.  Segura is really a lightweight (135) while Perez is actually a super feather (126), but they will meet in the middle at 130 pounds.  Perez will have to shake off the rust early against the pressure fighting Segura.  This is the definition of a 60-40 fight.  Perez should win but it's far from a given.  Perez is trained by world class trainer, Trevor Wittman who also trains former world champ Verno Phillips. 
The under card will be headlined by "The Pride of Wyoming" George Garcia, 0-0-1.  Garcia made his debut against 30 fight veteran Danny Alamanza back in April.  The nasty cut Garcia suffered is now healed and he is ready to get back into the ring.  His opponent will be Andrew Keon, 0-2.  Keon sees this as a winnable fight and it isn't short notice as he will have a month to prepare himself.  He promises to show up a much improved fighter, looking for the win.  Garcia has the nervousness of his debut behind him and will look to put his skills on display with a knock out victory.  Garcia is trained by 30 year veteran Tomas Pacheco and his assistant Ray Montoya.
Chris "Da Future" Green, 1-0, 1ko will finally be back in action after a 9 month shelving.  The 6'5" 230 pound monster will see his first real test in Montana's Bridger Bercier, 4-2, 2kos.  Bercier is coming off of 2 straight wins.  One over 70 fight veteran Wesley Martin (who Colorado fans saw Calvin Brock beat at the Mountain High Casino) and the other a TKO win over Denver's Roosevelt Parker.  Bercier's only losses have come against undefeated prospect George Garcia 7-0, 4kos and Chauncey Welliver who was 24-3-3, 9 kos when they met.  Green will definitely have his hands full but he has assured me he is ready for the challenge.  Green is trained by world class trainer George Durbin who also trains heavyweight Davarryl 'Touch of Sleep' Williamson.
RMB will match two of their own on the under card when Cheyenne tough man contest veteran Marlon Leslie, 0-2 takes on Grand Junction's James Martinez, 1-2.  Both are coming off of 1st round knock out losses.  Leslie lost to David Rodela in Oxnard, California on June 3rd and Martinez to Felix Rios on June 24th in Ft. Lupton.  Both men need a win and this is a perfect opportunity in a 50-50 fight.  This one is a coin toss war and the winner will be who ever really wants it more.
The under card is rounded out with another Cheyenne native Jimmy Martinez, who will make his pro debut at middleweight against Allen Medina, 1-6.  Martinez' Coach Tomas Pacheco has been quoted as saying that Martinez 'hits like a mule'.  Martinez had a decent amateur background but will be tested in his debut much the way Garcia was.  Medina is coming off the first win of his career and has a big advantage in experience.   Medina has no intentions of losing to a debuter; this one could be a four round war.
There are 38 great rounds of boxing scheduled for this card featuring some of the best talent the region has to offer.  You won't want to miss this fight card!
Tickets to "The Shootout At The Ikon Corral" are now on sale at the following locations: The Ikon Center box office, The Budweiser Event Center & Ft. Fun in Ft. Collins, Woody's News Stand in Greeley and City News Stand in Longmont. You can also get tickets online at Comcasttix.com or by calling 1-877-544-TIXX.
The tickets are very reasonably priced at $50 ringside, $40 floor seat, $30 corner floor seats and only $15 for a general admission. There is also a great deal available only at the Ikon Center Box Office. You can get two general admission tickets for only $25, you just can't beat that!
And for the families and friends of our soldiers fighting the real battles over seas, there is also a 10% discount available to military personnel with valid ID.
There are also sponsorship opportunities available, while they last. If you couldn't afford Frontier Days sponsorship, here's your chance to get involved with another first class event to get your business noticed. Packages start at only $500 for the under card and range up to only $2000 for the main event. VIP's receive complimentary champagne, cigars with a private entrance and parking!