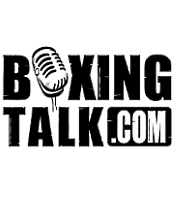 Press release:
Three-time New York Golden Glove 135-pound champion Jorge Teron turns pro today when he signed an exclusive promotional agreement with Cedric Kushner Promotions, and a management contract with Steven Heid and Jeffrey Cohen of Spike Management, LLC.
Teron captured the Daily News Golden Gloves championships in 2002, 2003 and 2004.
The 18-year-old native New Yorker resides with his family in the Bronx, where he is a student at Bronx Community College.
"It is very exciting being involved with such a talented young athlete as Jorge," said Heid. "Jorge is a can't miss to go all the way," said Cedric Kushner.
Teron signed the contract at CKP headquarters in midtown Manhattan.