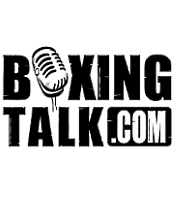 PRESS RELEASE:
It is with great sadness that Jesus Chavez and the Golden Boy Promotions family speaks on the passing of a courageous colleague and friend, former world lightweight champion Leavander Johnson. "All of my prayers are with Leavander Johnson and his family in this difficult time," said Chavez, who shared the ring with Johnson on September 17.  "He was a true warrior with a tremendous heart, and every day I will think of him and say a prayer for him. He will never be forgotten." 
"Leavander Johnson epitomized what all boxers should want to be, a courageous and skilled boxer who always gave his best every time he stepped through the ropes," said Golden Boy Promotions President Oscar De La Hoya. "His loss is a tremendous blow to the boxing community and to me personally.  He was a class act and a good man.  Leavander will be missed." 
Chavez, who visited Johnson in the hospital before his passing, plans to honor him, not only with words, but actions. 
"The best way I can do justice to the title Leavander and I both proudly held is to defend it well and to be a true champion in and out of the ring, like he was," said Chavez, who vows to donate a portion of each purse he makes as long as he is the IBF lightweight champion of the world to a fund being set up for Leavander's children.   
Adds Golden Boy Promotions CEO Richard Schaefer, "We, and all of the promoters, together with the state athletic commissions, need to work together to see if there's anything we can do to help prevent tragedies such as this.  If there are additional tests or improvements in technology that could be used to foresee these types of injuries, then we have a responsibility to the fighters and their families to use them, because in the end, saving lives is more important than anything else."  
Information on the Leavander Johnson Fund will be issued as soon as all details are available.