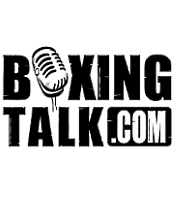 Last night Ft Worth enjoyed Oscar De La Hoya's 3rd Annual Fight Night @ Sundance Square, and it was a ripper!  Local boxing promoter, Lester Bedford, and  Miller Lite teamed up again to bring local fans an event which brought even die-hard pugilistic aficionados true satisfaction.  Part of the Miller Lite Texas Title Belt Series and televised by HBO Latino, this was a championship show to remember!
1st fight – Mexico's welterweight Alexis Camacho, 6-0 (5 KOs) wowed the crowd with a fast KO victory over Orlando Cantera, 3-2-1 (2 KOs), of Mexico.  Camacho overwhelmed Cantera with a 3 punch combo in the corner and a knockdown at 2:33 of rd 2.
2nd fight – Ft Worth young super bantamweight, Jose Hernandez, 4-1 (1KO) claimed a UD over Phoenix's Miguel Medina, 2-7-2 (1 KOs), in a hard fought 6 rd slug fest.  The scores were all 60 – 53.
3rd fight – Dallas jr. featherweight Antonio Escalante, 7-1 (5 KOs), knocked out Dallas' Rigoberto Hernandez, 4-4 (0 KOs), in a 1 rd. free for all.   Both started slow but  Escalante came on to put him down & out @ 2:56 of rd. 1.  He won the vacant Miller Lite TX Title Belt.  Great!
4th fight – Ft Worth's storming middleweight, Bryan Vera, 5-0 (3 KOs), increased his perfect record by winning a spirited 3 rd brawl over Trenice Brown, 2-2 (2 KO) of Austin, TX on a KO.  Vera was the aggressor as he outworked and knocked down Brown in the 3rd rd.  Ref counts him out at 2:26
5th and most exciting fight – Los Angeles' 2004 Olympian & up-and-coming young featherweight, Abner Mares, 4-0 (3 KOs), came to win and did with an HBO Latino televised 4th rd. KO over Baladan Treviso, 4-9 (1 KO) of Arizona.  Mares was strong and patient as he stalked and wore down Treviso with great body work and wicked head hooks.  Treviso was a junk yard dog and never quit.  Mares finally knocked Treviso down at 1:15 of rd. 4 and his corner threw in the towel.  Ref waives it off.  The crowd roared its' approval!
6th fight – Pitted Bernard Hopkins' nephew, Demetrius Hopkins, 19-0-1 (6 KOs), of Philly against Roberto Valanzuela, 31-14-1 (6 KOs), in a technical 8 rd. skill show.  Hopkins lacks Bernard's KO power but is, potentially, just as skilled and clever, as he outworked and never let Valanzuela in the fight and won a UD by 2 scores of 80 – 72 & 1 of 79-73.  
The Main Event was a scheduled 10 rd. bout for bragging rights between Mexico City's bantamweight slugger, Jhonny Gonzalez, 29-4 (25 KOs) and Adolfo Landeros, 11-6-1 (8 KOs) of Mexacali, Mexico.  Gonzalez's cool, deliberate style set the pace and he was ahead after 2 rds.  Then started getting very aggressive and throwing roundhouse punches to body and head.  He pressed forward all night and Jhonny let him came, countering well with hooks and jabs consistently.  Rounds 3-6 were all Gonzalez as Landeros loaded up, telegraphed his punches.  The best exchange of the fight was in rd 7 when Jhonny uncorked a barrage of punches on Landeros' jaw and body on the ropes!  The crowd shouted its pleasure!  Jhonny took him to school in rds. 7-8, with strong, steady body work and head shots that made the sweat spray!  Rds. 9 and 10 were all Jhonny, as he pounded out a rhythm all over Landeros and a UD victory with 2 scores of 100-90 & 99-91!
DFW fight fans got every bit of thrills and entertainment they came for. Thanks, Lester Bedford, for another great boxing event!