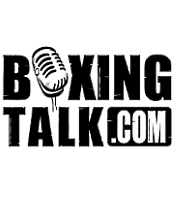 "The Golden Boy" Oscar de la Hoya arrived at the MGM Grand in Las Vegas to a throng of fans less than one hour before champion Ricardo "El Matador" Mayorga, who was celebrated upon his entrance as well.  Both fighters looked confident and fit as they made their way thru the lobby and shared brief comments before heading to their respective suites.    
"The Golden Boy" Oscar De La Hoya—"It's great to be back at the MGM and particularly this time when I am the one who's fighting.  The hotel looks fantastic and to see all these people here shows how excited they are about Saturday night too.  It's going to be a great fight and I am so ready to get back in the ring."  
"Mayorga made the biggest mistake of his life by talking the way he has from the beginning of this promotion.  He definitely got under my skin but he certainly did not get in my head.  He doesn't realize that he's made it worse for himself and on Saturday night he going to know what I am talking about."        
World Boxing Council super welterweight champion Ricardo "El Matador" Mayorga showed just as much confidence as he entered the makeshift ring in the hotel lobby and climb atop the MGM Grand lion.  
"I left my training chickens in Miami because I don't need them anymore.  The real chicken is already here.  I know he's horrified and nervous with everything I have said to him throughout this promotion.  What he should know is that I meant everything I said and it's only going to get worse for him Saturday night."