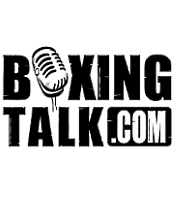 Oscar De la Hoya's Golden Boy Promotions is quickly becoming one of the top boxing promoters in the United States and with their latest show this past Saturday night on HBO Latino, Oscar and his crew accomplished what the other promoters have failed to do. They put on a show that featured eight fighters in lower weight classes (122 and below) and little-known but skilled Thai fighters and they made the show a success. It featured four WBO title fights and they didn't ask fans to ante up the pay-per-view fees that are becoming all too common. Sure the four Mexican fighters that took on the Thai fighters in boxing's first World Cup were all promoted by Oscar, but what other promoter out there is willing to put their best against the top contenders on the same card? 
Since this card aired last Saturday, I have seen more talk about it on message boards across the internet than any other fight put on by Golden Boy on HBO Latino. That in itself speaks volumes on the success of the show.  Even though many fans, including myself, do not speak Spanish, we  tuned in anyway to see the fights. I can only hope Golden Boy is planning another World Cup event. It was a fantastic idea.
Looking at the schedule before the fights, I was a little skeptical. It looked like the World Cup was going to come up to a draw or at best Mexico winning by a single point.
There were two undercard fights that were not televised on HBO Latino, but they went the way I predicted except for one thing, I will get to that in a moment. Going in I did believe that going into the telecast that Mexico and Thailand were going to be tied 1-1 and they were, but the one thing I was expected was that on one of the schedules I looked at stated that Abner Mares was going to be on the card. Of course he wasn't but anyway the two countries entered the telecast at 1-1 as I thought they would.
In the bout between WBO 108-pound champion Hugo Cararez and Thailand's Kaichon Sor Vorapin, I predicted Cazarez would win by knockout but what I saw was a gritty Thai fighter give the champion a solid battle and when he knocked Cararez down, I figured my prediction was out the window.  Instead, we all saw a champion that rose off the canvas to score a one-punch knockout in the same round in which he had been down. That told me a lot about Cararez and I not only want to see him again, but also Kaichon as well.
In the second contest, I expected Sod Looknongyantoy to stop Daniel Ponce de Leon, based on Ponce's horrific fight against Celestino Caballero, who by the way fought two IBF eliminators but never got an IBF title shot and is now the interim WBA champion. When Sod decked Ponce, I thought it was just a matter of time, but Ponce denied my prediction and scored the decision to become the new WBO 122 pound champion. Even though I thought the fight was closer than the judges had it, I still thought that Ponce deserved the win.
For the third fight, I did not expect Jhonny Gonzalez to last with WBO Champion Ratanachai Sor Vorapin, and him stopping Vorapin never even crossed my mind. But that is exactly what happened. Gonzalez took the fight to Vorapin and took his title away. After thirteen and a half years as a professional, time may have caught Vorapin or it may just have been Gonzalez, but the way Vorapin looked in the fight, I think the former champ needs to look at the highlights of his career and think about whether to call it a day.
Now the final fight of the night went just as I expected as Fernando Montiel won a decision over 36 year old Pramuansak Phosawan. One thing I can say though is that Phosawan was much better than I expected but Montiel deserved the victory.
I must say that I was impressed with everyone on the card with the exception of Ratanachai Sor Vorapin. I hope to see all again on future cards, but I did see one trend in the Thai fighters that I thought was their overall undoing in the World Cup. That one thing is that whenever a Thai fighter landed one good shot, there was little follow up. They admired their work way too much. Another thing I get from Thai fighters is that even if they do not have that one punch power, I get a sense that most truly believe that no matter what their record is or what is going on in the fight, they feel they are going to knock their opponent out.
 When the World Cup idea was announced, many people said negative things about the idea and made it out to be another concept like a sanctioning body. It was nothing like this, but more of a marketing idea that can and did work. A lot did not like the idea, but I say promoters across the world need to unite and give this idea a shot. Imagine putting a World Cup trophy at stake for nationalistic pride plus getting fights fans care about and want to see. Imagine England vs America. We could get a heavyweight fight between Audley Harrison and James Toney, a super middleweight fight between Jeff Lacy and Joe Calzaghe, junior welterweight Ricky Hatton vs Floyd Mayweather, and light heavyweight fight between Antonio Tarver and Clinton Woods. If the promoters could work a deal where the cost and revenue was shared, the PPV buys would roll in for a card like that. Of course I am dreaming, that is not going to happen. Too much business side to the whole thing. It would be nice though. We as fans can dream about it and come up with some outstanding matches between countries. 
There are, however, a couple of complaints that I do have on the show. Most of the time on HBO, you can turn on the SAP on your receiver and listen to the broadcast in Spanish. How come you cannot turn the same function on when the fight is on HBO Latino and get it in English? I saw a few people complaining about this on the message boards and it something I have complained on constantly. By the way do not call your dish or cable company about it, they are not any help. This is something that should be done. 
Even though I do not speak Spanish, there is a complaint on the show that can be taken care of. Before people send me hate e-mails, let me say that I have a ton of respect for Raul Marquez, but his scorecards seemed biased. Normally on the HBO Latino cards, I do not mind because it is basically Oscar's guy against some one that they should easily beat anyway. The fight may be competitive for a few rounds, but we all know the bottom line with the match making for the show. On a telecast such as this, HBO should bring in an outside scorer with no connection to Golden Boy or with no connection to the two countries in the event. We all know that Marquez has both connections, and we do not need to see him giving every round to fellow Mexicans (Marquez is Mexican-American).  For example, when a knockdown is ruled it is a 10-8 round or at times a 10-9 round depending on how well the guy fought in the round. The majority of the time it is always ruled a 10-8 round for the guy who scored the knockdown regardless. Just because Marquez had a monitor and the replay at hand does not mean he can change the rules of boxing. When Montiel went down, yes it was a low blow, but the ref ruled it a knockdown, that is not a 10-9 round for Montiel.
Last thing. As I stated when I first saw the card on the schedule I saw Abner Mares name on the schedule. I was excited to see this and was hoping to see him on the televised card or at least highlights. Of course he was not on the card, but I still have to wonder why no one is talking about this kid. A lot of press is given to the Dirrell brothers, to Andre Ward, but let's not forget that Mares was an outstanding amateur as well and represented Mexico in the Olympics. I like this kid and feel he has a great future in the sport and will be a world champion, but at times if I am the only one that feels that way as nobody talks about him.
=====  
Golden Boy Promtotions Press Release:
It was a night to remember for fight fans, as boxers from Mexico and Thailand battled it out last Saturday at the Desert Diamond Casino in Tucson, Arizona for the right to earn the inaugural Boxing World Cup.
In the end, two champions retained their titles, two new champions were crowned, and Mexico emerged as the series winner by a score of 5-1.
"We're very proud of our Mexican warriors, who emerged victorious in the first installment of the Boxing World Cup," said Golden Boy Promotions President Oscar De La Hoya.  "But I would be remiss if I didn't also salute the great fighters of Thailand, who gave it their all in every fight and did their nation proud."
• In the Boxing World Cup main event, Fernando Montiel retained his WBO super flyweight championship with a unanimous decision over Pramuansak Phosawan.
• Jhonny Gonzalez made the most of his first world title shot, stopping courageous champion Ratanachai Sor Vorapin in the seventh round to win the WBO bantamweight crown.
• Another first time world champion was Daniel Ponce De Leon, who took the vacant WBO 122-pound title with a unanimous 12 round decision over Sod Looknongyangtoy.
• In the HBO Latino opener, WBO 108-pound champion Hugo Cazares retained his title with a sixth round stoppage of Kaichon Sor Vorapin.
• Terdsak Jandaeng earned Thailand it's only victory of the night as he won a split decision over Carlos Contreras in a featherweight bout.
• Opening the show on a winning note for Mexico was featherweight German Cruz! , who stopped Petch Windysports in the fourth and final round of their bout.
Congratulations to all our Golden Boy warriors!
Send questions and comments to: stateofthegame@yahoo.com